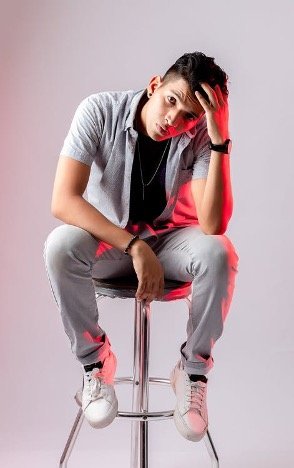 Dressing up casual can be tricky. For some of us, dressing casually means staying in pajamas, so it is time we clear the air on the matter.
The key to dressing up casually lies not in what exactly you wear but more so about how you wear it. Your goal must be to look well put together – a better-dressed version of you essentially. So let us help you get a kick start if you are feeling particularly lost. Here are 10 style tips on dressing casually.
1. Start dressing like an adult.
A lot of people confuse casual with childish. For some odd reason, dressing casually is always associated with looking younger. It does not matter how you wish to dress; what matters is that you dress for your age. If you aspire to set a good impression on others, you must dress maturely. That does not imply that you start dressing up like your father but incorporating more mature pieces in your wardrobe. A simple example: ditch all funny, cartoony t-shirts and basically anything with a slogan and instead switch them with crisp button-down shirts.
2. Say no to graphic t-shirts.
Graphic tees can be fun, but if you really wish to elevate your style game, you are going to have to say your goodbyes. There is nothing wrong with them; it is just that there are so many other garments you can choose from them. They are basic and make you look like a man-child. Instead of graphic tees, opt for solid, monotone t-shirts. If you are looking to play with patterns, stripes and checks are great. Play with different styles but do not go overboard. Polo shirts, henleys, round-collar shirts; don't be afraid to experiment with different cuts.
3. Wear good jeans
Jeans are a staple in every man's closet. They look great, and they pair well with literally everything. A good pair of jeans makes all the difference in your outfit. To look stylish while maintaining a casual outlook, we suggest opting for a relaxed pair of solid straight-cut jeans and style them with anything from a plain t-shirt, a button-down shirt, or a crewneck sweater. Do not even think about experimenting with awkward styles like patchwork jeans, ripped jeans, or pieces that feature embellishments and embroidery. Every man needs only two pairs of jeans are a solid black one and a blue one – the simpler, the better.
4. Try different pants
Pants are fun to experiment with. The jeans are great, yes. They are comfortable, durable, and versatile. Jeans can be quite boring, though, so it is a good idea to switch things up a bit every now and then. Try chinos or straight trousers for a change. Both of these feature a sleeker and sharper fit and exude a very chic and elegant aura. You can style them with something relaxed and simple like a button-down dress shirt and a blazer or a sweater for a more preppy look, or you can wear them with a simple t-shirt and perhaps throw a leather jacket on top. Try your luck with custom bomber jackets, as they look the best when it comes to casual clothing. Be sure to try out different colors, like camel, navy, blue, grey, deep green, and more.
5. Elevate your footwear
Shoes may like an afterthought, but they truly are an essential accessory for every man. A good pair of shoes can bring together an outfit like a dream. The wrong pair of shoes can make it come crashing down in a heartbeat. To dress to impress, you have to step up your shoe game (pun intended). Sneakers are an excellent option as they are comfortable and easy, and ever since athleisure became a thing, they are a symbol of universal fashion. Plain white sneakers are a great pick. If not, sneakers, loafers, and chukka boots are great for casual wear. If you are into slippers and sandals, just invest in a pair of Birkenstocks.
6. Adorn your wrists
Like shoes, every man needs a good watch to look prim and proper. Sure, you can go without one, but then it does not pack the same punch. A good watch is more than just a necessity; it is an accessory. Your watch says a lot about your taste and preferences, so make sure to sport one that gels your overall style. If you are into accessories, in addition to watches, bracelets look great too. Metal ones may seem a little over the top for casual wear, so just play it safe with a leather strap bracelet.
7. Layer your clothes
Nothing screams fancy like a nice layered ensemble. Layering is possibly one of the easiest ways to make any outfit look all the more interesting. Layering can be intimidating, but it is something that you can easily get the hang of with enough practice. Try out different combinations. For instance, you wish to dress up your everyday jeans and tee outfit. Throw a flannel shirt on top but leave the buttons open. Throw a jacket or a coat on top to complete the look.
8. Wear a jacket
Jackets make everything look instantly better. If you are dressing up casually, but you want to make your outfit appear somewhat special, just throw a jacket on top, simple. It could be a blazer, a leather jacket, a Harrington, whatever fits your fancy, really. If a coat is more up your alley, go for a coat. There are so many you can choose from, like a long one, a knee-length number, a pea-coat perhaps. Just make sure that the jacket vibes with your overall look.
9. Stay true to yourself.
Fashions change with every season, and trends die by the minute. It is easy to get carried away with the sheer volume of trends that come our way every day. If you wish to step up your style game, there is no better way to do so than by staying true to your style aesthetic. Sure, experiment with trends but add your own flavor to them and make them your own. If you are a minimalist at heart, do not feel compelled to overdo anything. Similarly, if you like to dress boldly, do not let anyone tell you to tone things down. Understand your sense of style and stick to it.
10. Keep it simple
Simplicity is the key to success with fashion, both casual and formal. Less is more and always better. Do not try too hard because, in the process of doing so, you may just end up making a fool of yourself. Dress however you choose to dress but push yourself to stop when you think your outfit looks good. The goal is to dress well and look good. If you are keeping things simple, you have half of your work done for you.
It can be pretty challenging to get the casual style aesthetic just right. But at the end of the day, fashion is supposed to be fun. Never shy away from experimenting; nobody starts at a pro-level because everything takes time to perfect. So what are you waiting for? Get on your way and start the journey towards becoming a better-dressed version of yourself.