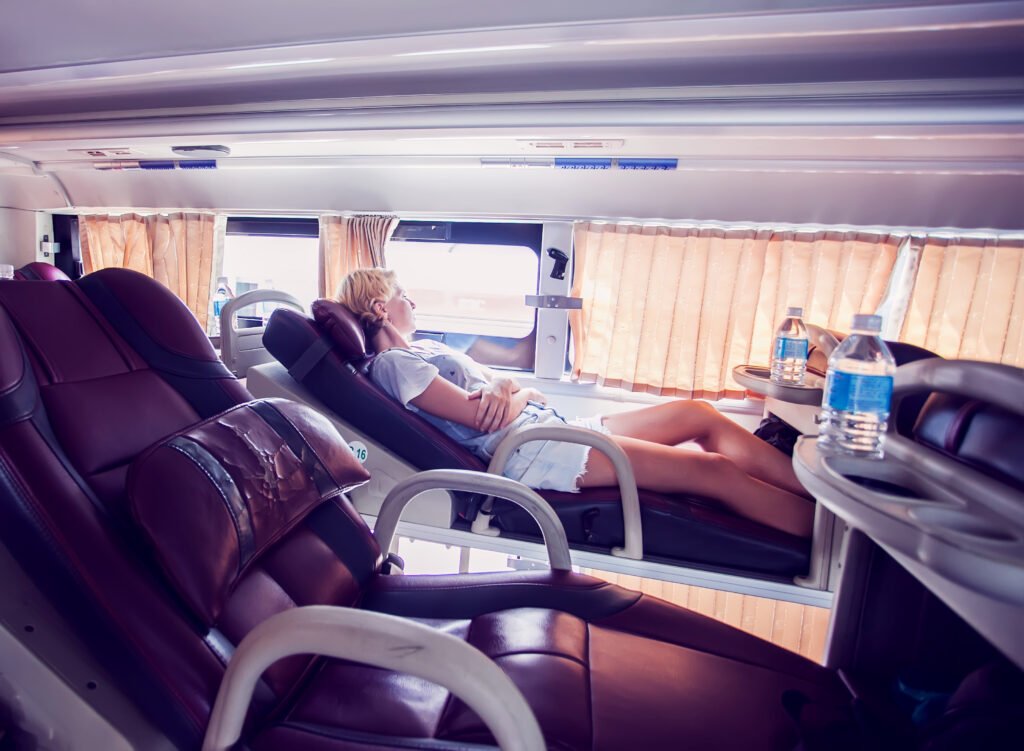 Gone are the days when booking a bus ticket required one to go to a booking office. Technological advancements have made booking bus tickets easier with online booking methods, thus making it the widely used booking method for most travelers.
However, although booking a bus ticket online is commonplace, some people are still reluctant to try it. For them, the doubts about the efficiency and security of the process stop them from trying. And that is understandable. However, there are more pros than cons to booking tickets online.
The advantage of booking your bus ticket online is that it's fast and convenient, letting you book anywhere and anytime through any device with the internet. All you need to do is spare a few minutes and settle for the right bus set to head to your destination.
Additionally, online booking exposes you to various options while allowing you the freedom to choose the type of bus, seat, and additional factors. You can also enjoy its efficiency as the electronic proof of payment will remain online.
But before booking your bus ticket online, there are several things you need to consider. This article discusses everything you need to remember to ensure you get your bus ticket online without any issues. Read on to know them!
1. The Picking And Dropping Points
Whether you are accustomed to taking a bus or it's your first time booking a ticket, you'll need to be aware of both the pick-up and drop points. Since most buses don't wait, you'll need to know the picking point to make the appropriate arrangements to get there a little early.
It's also important to know the dropping points in advance, especially when booking your NYC to Baltimore bus tickets. This knowledge will play a vital part in the case you have to get off before arriving at the final destination.
By keeping the picking and dropping points in mind, you'll be able to manage your time and choose a bus that suits your schedule.
2. The Safety Measures
The recent COVID pandemic has led to the need to take extra safety measures when going into shared spaces. As a result, most buses have safety measures implemented to protect you against COVID.
However, not all buses are upholding or following most safety measures, thus might put you in harm's way. Go through the bus's safety measures and ensure you get a safe travel space before making the final payment.
Some safety measures to consider are regular sanitization of buses and thermal scanning while boarding to ascertain everyone's temperature is normal. Also, look out for buses that take additional measures by offering hand sanitizers while onboard.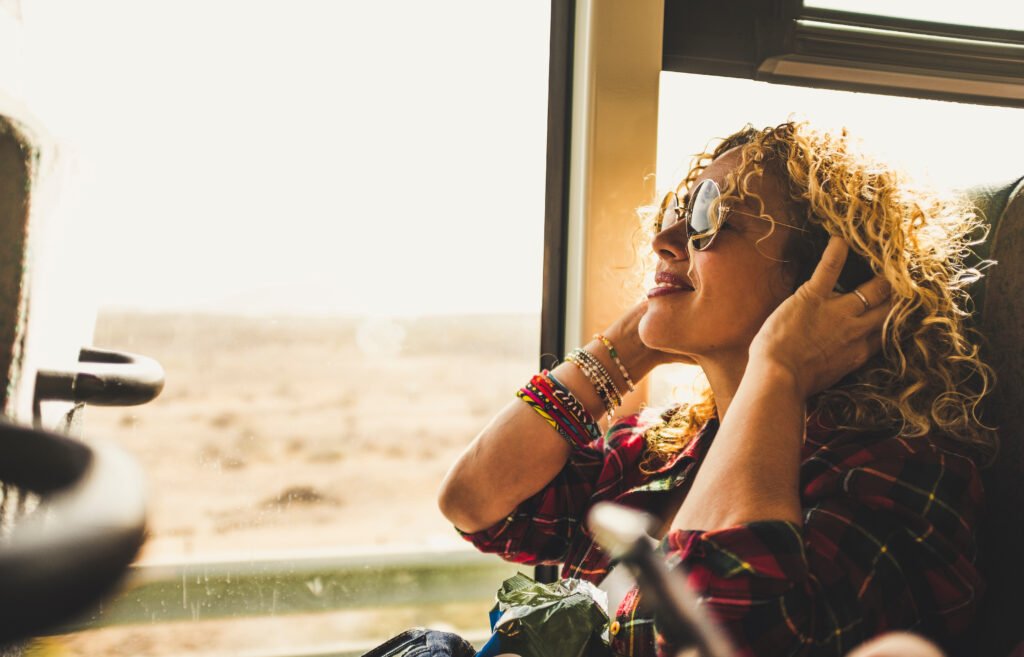 3. The Timings And Services
Different buses usually use the same route to get to a specific destination. One of the main advantages of online booking is that you can compare the timing of all the buses following the same route.
But although these buses use the same route, their fare may vary depending on the services they offer on board. As a result, you'll need to consider your budget before booking a bus online.
You can settle for buses with more amenities and timings if you work with a sizeable budget. But if you work with a tight budget, consider going for buses with the basic amenities you need.
4. The Booking Process
There are several bus ticket booking platforms at your disposal. However, no two platforms are the same when navigating and booking your ticket. Some may have a complex process that might end up confusing and frustrating, while others were made user-friendly.
Thus, if you decide to book your bus ticket online, choose a platform with an easy and informative process to avoid getting led to a wrong online bus booking. The platform you settle on should have information such as the different operators, boarding and dropping points, amenities on board, and routes, amongst many others.
5. Ability To Prebook
The primary advantage of online booking that attracts most people is its efficiency. And one great example of how efficient online booking is is the offer of pre-booking tickets. These platforms have made pre-booking accessible and hassle-free.
Prebooking is a great way to save time and money if you plan to travel by bus. In most instances, fares tend to hike as the holidays approach since many people are traveling. As a result, if you pre-book your tickets when they are cheaper, you won't have to pay more or cancel the trip entirely, even during the holidays.
But if you worry about needing to cancel your trip and losing out on a refund, don't fret; the canceling and rescheduling process is easy. You might have to review the operator's policy regarding canceling and rescheduling, then settle on a choice with the most wiggle room possible.
6. Security Process
In some instances, online payment hasn't been as secure and reliable as it should be. As a result, to avoid disclosing your payment method to fraudsters, you'll need to settle for a secure booking platform.
To start, get a bus booking platform secured with encryption technology. The platform should also have an airtight privacy policy to protect your data at all costs.
Take time and research to avoid falling for any scam. Additionally, consider the payment options of a platform as they range from booking via debit/credit card, e-wallet, internet banking, and many more.
7. The Type Of Bus You Want
When booking your bus tickets online, you might come across all your choices on the types of busses. Before making your payment plans, consider factors such as comfort, space, budget, etc. The types of buses include;
Luxury Rides – most operators offer these rides with amenities like charging ports, reliable Wi-Fi, and lots of space and privacy that make your journey more pleasurable. These buses cater to all your needs but might be on the higher end of costs.
Sleeper Buses – some service providers have sleeper buses that offer complete privacy when commuting. This type of bus is perfect if you are a light sleeper as they tend to have a private cabin to accommodate you. You'll also have access to amenities, such as Wi-Fi, water, snacks, a TV, and charging ports.
AC Buses – are standard buses fitted with AC to make the journey more tolerable. They may not have all the amenities like luxury rides and sleeper buses but are somehow comfortable as most of these buses' seats are semi-reclinable.
8. Availability Of Discounts
Everybody tends to love a great deal, especially when it comes to bus tickets. So, when booking your tickets online, consider the platforms providing promotional offers on tickets. You can save money through these offers.
You can stay connected on social media and know when ticket providers offer coupon codes and discounts. Knowing when the tickets will be cheaper, you can use them before expiration.
9. Possibility Of Reserving A Seat
Suppose you are picky regarding seating or have preferences; it's vital to consider bus companies that allow seat reservations. Before making the final payment, look at all the service providers and filter those with reservation policies.
By reserving seats, you'll be able to travel with more comfort. Plus, if you are traveling with your family, you can prearrange your seats next to each other.
10. The Rating And Reviews
Most bus operators have a page dedicated to getting feedback from passengers who have used their bus before. Most passengers give ratings based on their satisfaction and leave reviews that might be useful for anyone looking to use the same operator.
So, consider going through different reviews highlighting how the journey went, with positive reviews meaning a comfortable experience. These reviews can keep you from booking buses with terrible services that might lead to a terrible ride. Just ensure the users who leave comments are genuine and not fake.
11. The Number And Locations Of Stops
For longer trips, your bus might stop at different rest stops as drivers aren't allowed to drive past a fixed period. But for shorter journeys, you might get to stop at a rest station for a shorter time or, in some instances, not stop until you arrive at the destination.
Thus, before booking your bus ticket, you must decide how many stops will be enough for you and find a bus operator that can provide that or something close to it. If your bus has stops along the way, ensure that you notify the driver of your whereabouts to avoid getting left behind.
12. The Luggage Policy
Every bus operator has a luggage policy that you may need to follow. Some operators might have a luggage limit regarding weight, or others might have restricted items to carry with you during your journey. So, to ensure that you stick to the luggage policy, pick an operator with policies that fit your travel arrangements.
Bottom Line
Booking your bus tickets online shouldn't be a difficult task. Just consider the above factors, and you're good to go. Finding the right bus includes considering its efficiency, comfort, and policies you can follow. As a result, when booking your bus tickets online, remember the bus type you like, a secure payment method, and the reviews that prepare you for what to expect.