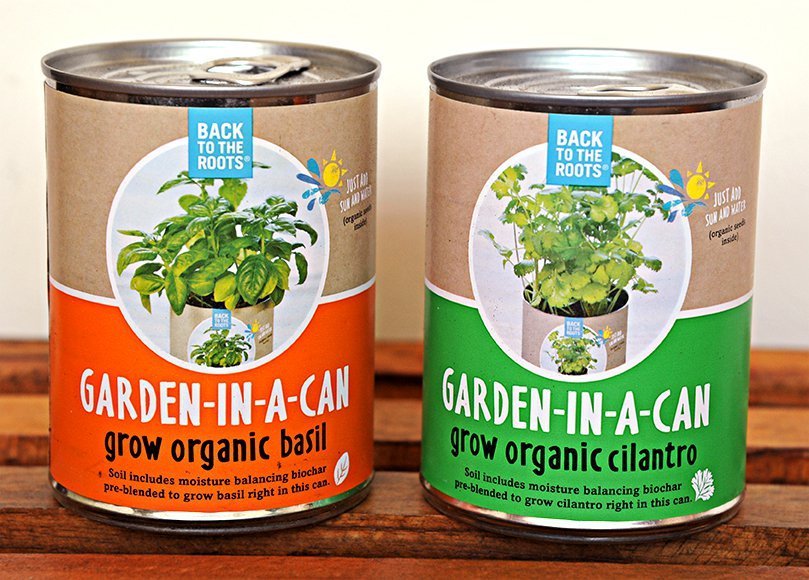 A simple and affordable way to spruce up your pad or office, Garden-In-A-Can makes it easy to add some life to your space — just put the can near a sunny window, pop it open, and add water. If you're not a total clod the plants will grow.  The four pack includes cilantro, sage, dill, and basil.
Offering a fresh, woodsy scent, the Unltd. for Men won't dominate the room or leave you smelling like you took a bath in a vat of chemicals — both of which are a plus. We could rattle off the notes and tones, but do you really care so long as the cologne makes you smell good? Because it will.
Nothing flashy here — but that's what you need when you're looking to eliminate pocket bulk. The aluminum wallet is lightweight, stylish and forces you to prioritize which cards and IDs are necessary for everyday carry.
The stainless steel ring hooks onto your waistband or belt loops for easy access. If that's not your style — it's not ours, but shooting it inside of a pocket proved problematic — it's still compact enough to fit into your pocket without adding too much bulk. Additionally, the key ring also doubles as a bottle opener.
It's not slim, but if you're a klutz who drops his iPhone often — and one of our clumsy editors did that recently, costing him $150 to fix — the Taktik 360 is how to keep your device protected. The rugged case features a compression closure system that's fixed with non-slip bumpers and a hardcore glass plate. So whether the enemy is your butter fingers, a puddle, the toilet bowl, a dust storm, or a zombie attack, the Taktik 360 has you — and your iPhone 6 or 6S — covered.


MORE GIFT GUIDES