Even experienced Internet users sometimes make unfortunate and very common mistakes when shopping online, especially overseas. This can lead to unforeseen costs, financial and time losses, and missed discounts.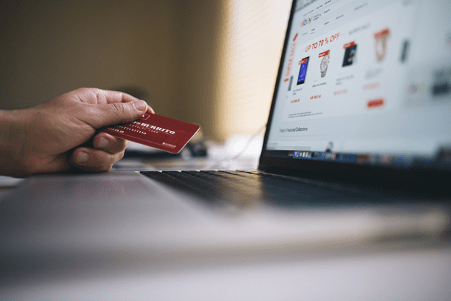 Simply following these simple tips will help not only avoid common mistakes but also save a lot of money.
Bank card and other payment methods
1. Get a separate bank card for online shopping.
Your main account will be safe. Even if you inexperiencedly put your information in the wrong place.
2. Not all cards are suitable for online payment.
Check with your bank before you make a purchase to find out what kind of card you need to pay online.
3. Tie your card to your PayPal account.
Pay at auctions only with it, it gives you a money-back guarantee if the seller tries to cheat you.
Checkout and shipping
4. If you order directly from the U.S., check the price.
It often happens that it is more expensive to send several items from different stores separately to the USA than it is to send them for free to an intermediary in the country and then, in one package, send them to the USA.
5. Choose the standard shipping method when sending purchases from the store to the reseller's warehouse.
Most of the time it's free, but expedited shipping can cost a lot of money. If you are very worried about your shipment, you can use the service with a lasership tracking number.
6. When ordering directly, look at the delivery time.
They should be less (and with a margin) than those within which you can file a claim with the payment system for a refund.
7. Do not send packages without a tracking number.
If there isn't one, it will be impossible to find the parcel if it is missing. And you cannot get your money back either.
8. Always insure your package.
It costs a few extra dollars, but if it's stolen, lost, or damaged, it will cover it. Make sure that the sender (seller or intermediary) insures packages not only against loss but also against theft or damage to the contents.
9. Do not underestimate the real value of the goods on the customs declaration.
Yes, sometimes it goes unnoticed, but if the customs will be interested in you, you will look pale. In addition, if an insured event occurs, the insurance company will have questions.
10. Use extra protection for the parcel and the things inside.
For example, a security tape. It will help you know right away if the parcel has been tampered with along the way.
11. File a search for the parcel.
If the delivery time is 50% longer than the statistical average, it's time to start looking for the parcel. Special services can tell you what the average transit time is.
Search & Buy
12. Choose a reseller.
Many online stores overseas already send orders directly to the U.S., and sometimes even for free. But often it is more profitable to pack your purchases at the intermediary's warehouse in one parcel and send it home. Especially if you order from different stores. In addition, resellers usually offer much better packaging to protect the contents. Study reviews and compare prices.
13. Look for products on the Internet correctly.
It's very easy to walk into an Amazon store and buy everything you need without unnecessary searching. But do not underestimate the online auctions (eBay) and various little-known stores. Use services like PriceGrabber to find the best prices.
14. Not all stores are equally helpful.
Before you buy, check the reviews of the marketplace and make sure that the store will not deceive you. Another simple and effective way is to install the WOT app in your browser, which warns about dangerous sites and stores.
15. Before buying from an online store, look for additional discounts.
Google or thematic forums always have information about various promotions and promo codes. Use them, it will save an extra 5-30% of the amount.