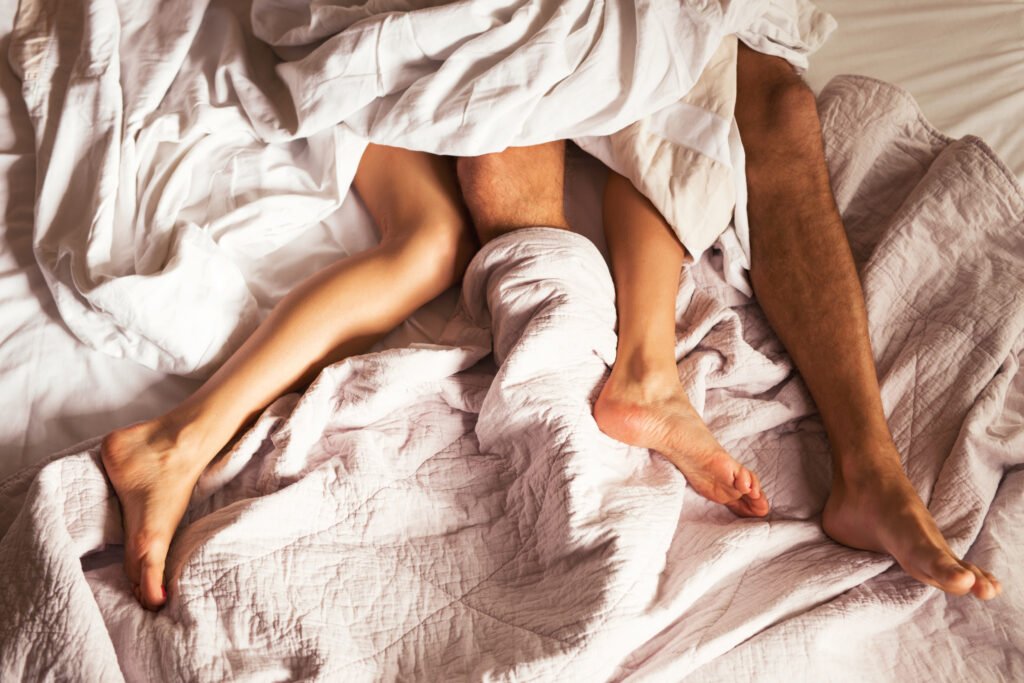 Sexual problems are one of the most common concerns that bother couples today. It's not uncommon for couples to be living a sexless life if they take their relationship seriously. The only problem is that most couples do not discuss sexual issues with each other until it has developed into something more severe and it's already interfering with their marriage or relationship.
However, couples can solve this problem by trying new things. Read on below to learn new kinds of sexual positions and toys that will help you prolong your lovemaking session and help make your partner feel unique and alive while in the bedroom:
Set A Romantic Mood
To start, you need to prepare your bedroom for romance. You can do this in several different ways. To start, get the lights dim to achieve that romantic aura. If you can, try to light one central location in your bedroom; this is an excellent way of creating an illusion of space. It'll also give you the perfect opportunity to experiment with lighting by playing with the different bulbs and light sources.
If you're more interested in a quiet, romantic setting, then you can use candles, incense, and oils to set the mood. There are also plenty of other romantic scent alternatives that are both fragrant and aromatic, such as rose, jasmine, and sandalwood.
Another way to create a romantic mood in the bedroom is to make sure that the temperature is just right. Set the thermostat to a comfortable temperature, so you can both spend the night feeling warm and comfortable.
Use Toys
The use of sex toys will add spice to the bedroom and provide a new sensation for your partner. The best sex toys will be those that provide a variety of sensations for both men and women.
A dildo is probably the best sex toy you could ever get for your lover, but the decision can still be challenging. There are also several products on the market that provide this type of sexual stimulation. If you want to learn more about the different types of dildo and sex toys, you can read this buying guide.
Put More Effort In Foreplay
The importance of foreplay is something that all couples need to understand. Foreplay is so important because it is the start of intimacy. Foreplay begins long before you get even partially naked and hours before you're even touching with your partner.
The kissing and caressing during foreplay are essential, and this is a part that many couples forget or may stop doing altogether. Focusing on this act will make your partner stimulated and feel alive, leading to the actual sex act.
When it comes to foreplay, you also have to have some mutual masturbation going on. It's one of the things you can do to be better at foreplay. Making yourself feel good while you make your partner feel good is essential for both of you to enjoy the moment.
Try Different Positions
Missionary is the most common and most intimate sexual position for couples. However, there are also other sexual positions you can try to maximize the pleasure you and your partner will feel during sex. You can try the following:
Lady On Top: This is a position where the lady stays on top of her male partner. The lady on top is so good because it gives both partners the freedom to control their bodies. It also allows for some great clitoral stimulation from the man. This position also gives both partners the ability to reach climax, providing an exciting time for both.
Reverse Cowgirl: Reverse cowgirl position is the same as the lady on top, but this time the lady faces the opposite direction with her back on her partner. As a result, the man can penetrate deeper, while the woman can control her body. Another advantage to this position is that it provides excellent control.
The 69: If you and your partner enjoy oral, the 69 position is the most popular sexual position for couples to enjoy the sensations simultaneously. It's an excellent way for you to provide oral stimulation while receiving one yourself.
If you're not sure about which of these new sex positions is better, try them all out so you can better determine which one is more arousing for you and your partner.
Summary
Many sexual problems affect couples today. Some of these problems include performance anxiety, premature ejaculation, and erectile dysfunction. If you're feeling frustrated with your sex life, you should try these things to make you and your partner feel alive when you're making love.
You can start by setting a romantic mood and looking for toys you can use in the bedroom. You should also put the focus on foreplay and try different positions to stimulate your partner. You must talk to your partner regarding this so you can learn how to please them more in the bedroom.