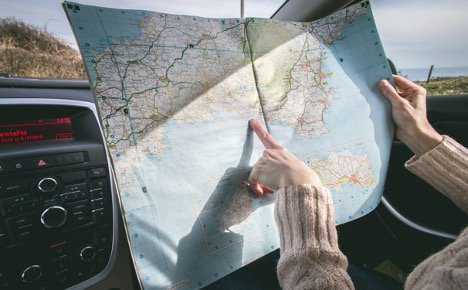 A mind expanded by new experiences and adventures can never return to its old dimensions. Travel is much more profound and deeper than simply going from one destination to another. Our explorations into new terrains, cultures, and communities compel us to ditch our comfort zones and embrace the unknown.
Traveling allows us to experience the breathtaking diversity of traditions, cultures, flavors, natural beauty, and architecture. Our world is a treasure trove of beauty and marvels, and experiencing these splendors encourages character building. A trip deep into the wild will equip you with survival skills, making you physically and emotionally strong.
Exploring other cultures, religions, and regions makes us culturally rich and tolerant of strikingly different people and their traditions. However, first-class airplane seats and a whirlwind tour of luxury hotels and resorts will deny such experiences.
Comfort denies all opportunities for thrill and adventure, and adventure denies all comfort. Which one will you choose? Keep reading to discover how to make the most of your travels.
1. Shop Till you Drop
Retail therapy is one of the greatest joys of traveling to a foreign location. Some travelers enjoy shopping luxury brands, while others prefer local handicrafts, collectibles, and artisanal crafts. The retail experience is different for every traveler, but everyone gets excited about hitting the marketplaces and malls.
If you're traveling to Morocco, get ready to lose yourself in a breathtaking world of vibrant patterns and delicate fabrics. Moroccan rugs, carpets, lighting fixtures, and lamps are devastatingly exquisite. It's undoubtedly a haven for home décor enthusiasts.
The United States is nothing less than a retail haven, especially for those who enjoy discounts and sales. If you're traveling through Tennessee, be sure to check out the famous stores in Sevierville to explore everything one can need. Located in eastern Tennessee, Sevierville is renowned for its country fairs, collectibles, antiques, and artisanal crafts.
All destinations offer an exclusive take on retail therapy, be it London, Paris, Milan, Bhutan, Myanmar, or Mexico. Exploring the local bazaars, marketplaces, and shopping districts will introduce you to a new world of fashion and retail.
2. Feasting on Foreign Flavors
Food and retail therapy go hand-in-hand, and it's only natural to satiate your appetite after fulfilling your shopaholic desires. Trips to the local bazaars and marketplaces are incomplete without testing out the local flavors. We advise you to create a blend of fine dining and street food experiences for a well-rounded gastronomic adventure.
Street food offers a much more raw and richer experience than fine dining establishments and Michelin-star restaurants. Besides the budget-friendly appeal of street hawkers and food trucks, street food never fails to impress. There's nothing more tempting than the timeless blend of centuries' old recipes, revived and preserved by generations of food connoisseurs. Imagine collecting a treasure trove of gastronomic memories of enjoying Gelatos in Rome, Banh mi in Vietnam, and croissants in Paris.
While you're sampling the food and appetizers, be sure to build your knowledge on the local wines and beverages. Germany introduces travelers to its iconic Beer culture, while the French and Italian countryside is famous for traditional wines. Talented culinary artists can pick up a few recipes and bring the foreign flavors home for their loved ones to try.
3. A Walk Down History Lane
Heritage and history are two powerful and transformative elements of the learning experience that comes with traveling. However, like all good things in life, you must make an effort to gain knowledge and learn about the destinations you visit. We strongly advise planning your itinerary with places of historical significance.
Exploring palaces, museums, castles, dungeons, ancient ruins, natural wonders, and architectural masterpieces is life-changing and poignant. Imagine yourself walking through the breathtaking Hall of Mirrors in the Palace of Versailles. Or perhaps, you'd enjoy feasting your eyes on the Cathedral of Santa Maria del Fiore in Florence.
History, be it tied to the cultural heritage or the magnificence of architecture, expands the mind and enriches the soul. Standing in front of a centuries' old castle or an iconic wartime landmark will help you find your place in the world. Exploring historical architecture and heritage allows us to unravel historical mysteries and build an understanding of historical evolution.
Even if historical mysteries don't interest you, you can collect charming anecdotes to drop at dinner parties.
4. Experience the Culture
How can travelers enjoy rewarding experiences without fully immersing themselves in foreign cultures and local experiences? Cultural exposure is a powerful element that defines the learning zone in traveling. Many travelers avoid or restrict interactions with the locals, primarily due to fears of safety or hesitation.
We urge you to make local friends and explore couch-surfing opportunities to live in local communities. It may not seem easy if you're traveling to a destination for the first time. But Facebook groups are a monumental platform to connect with local travel bloggers, influencers, and gracious hosts. There's nothing more rewarding than staying with a local family so you can experience the depths of their culture and traditions.
Cultural experiences are different for each traveler, depending on their priorities, preferences, and inclinations. Some travelers enjoy attending music festivals, artisanal fairs, and food bazaars, while others prefer attending traditional weddings and tribal festivities.
5. Venture into the Wild
Does nature intimidate you with the thoughts of discomfort and insects clinging to your body, leaving behind horrid marks? Do you prefer enjoying scenic vistas and snow-laced peaks from a distance while your body revels in luxury?
Nature can prove intimidating, and heading out on a hike will aggressively push you out of your comfort zone. Once the physical exertion and mental stress dull away, you will find yourself undergoing a spiritual and emotional transformation. The pride of having walked for miles to get up close with a stunning mountain will wash over the pain.
You will find yourself opening up to the beauty and majesty of nature, shedding off all emotional baggage. Venturing into the wilderness is an experience that makes us more patient and more reliant on our physical strengths. It offers a rewarding escape from our urban lifestyles and modern comforts, allowing us to challenge ourselves physically and mentally. If you're looking for more information and knowledge about outdoor adventure skills, you should check out great resources offered at tannerstrails.com.
Conclusion
Travelers define their journeys by prioritizing pursuits that appeal to their tastes, interests, and preferences. Music lovers seek out musical cultures, while art and architecture lovers wish to feast their eyes on heritage. Fashion lovers flock to the retail capitals of the world. At the same time, culture enthusiasts prefer visiting old quarters and lesser-known attractions.
What kind of a traveler are you? Answering this question will allow you to the most of your travels.