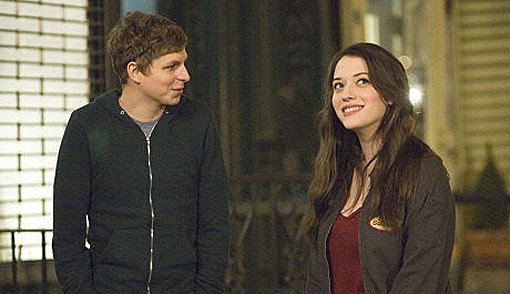 A hoodie can be a versatile piece of apparel. It's not biz-casual and never will be, but the right hoodie can work in a variety of situations. The obvious: a layer during wintertime. (Imagine forging an all-out snowball assault on your punk kid neighbor without the added protection of heavy cotton? ::Shudder::)
Also: The Best Sweatpants For Men
Less obvious: a hoodie can replace a jacket on cool fall days or spring evenings, and it can be the finishing touch to a comfy sweatsuit on lazy Sundays or out-of-work every day. For those who have jobs that require them to spend time outdoors — wait, not everyone works in a goddamn cubicle!? —  the right one can even serve as a rain-repeller.
#1. Tommy John Quick-Dry Hoodie ($75 @ TommyJohn.com)
This sweatshirt was created at the intersection of style and functionality. Anti-microbial, moisture wicking, and fast drying fabric provide superb comfort for a day at the gym. Whether you are working out or going out to a bar, you will impress others with this sophisticated hoodie.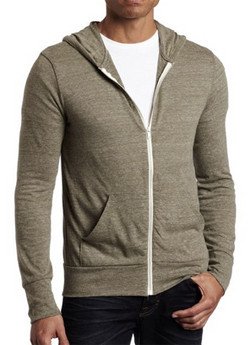 #2. Alternative Men's Eco Zip Hoodie ($20 and up @ Amazon.com)
We can't talk about how comfortable clothing from Alternative is. It's not a great option for frigid weather, but the lush eco-friendly jersey material isn't like wearing mesh, either. The Eco Zip features a front zipper and is made from0 percent Polyester, 38 percent Cotton, and 12 percent Rayon.
Alternative takes pride in their sustainable manufacturing practices, which is another reason we like to support their clothing line.
#3. Hanes Men's Comfortblend Pullover Hood ($13 @ Amazon.com)
Who says a hoodie has to be expensive? This Hanes hoodie is lightweight and has roomy side pockets. Its double-needle overlay neck and armholes make it an ideal layering item; it's also perfect for lounging, drinking, and staying warm between innings of softball games.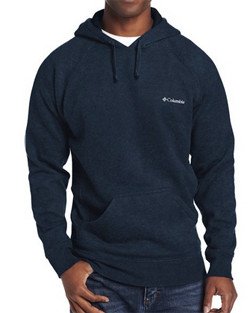 #4. Columbia Hart II Men's Hoodie Sweatshirt ($35 @ Amazon.com)
Made for ease and comfort, this year-round pullover offers a precisely-designed fit for mobility throughout cold weather. Crafted with 60 percent cotton and 40 percent polyester, this machine washable hoodie from Columbia can be a go-to on those in between days. You know, when it's warm when the sun is out but colder than Santa's ass cheeks when the cloud come in.
#5. Arborwear Men's Double Thick Pullover Sweatshirt ($62 and up @ Amazon.com)
Made from 100 percent cotton, this fleece-layered pullover sweatshirt provides warmth and comfort during colder weather. With gusseted underarms and plush hand-warming pouch, this Arborwear Sweatshirt Hoody for men comes pre-washed and ready-for-wear. Snap closings around the neck will maintain warmth during the large hood lays right over a construction hat or helmet.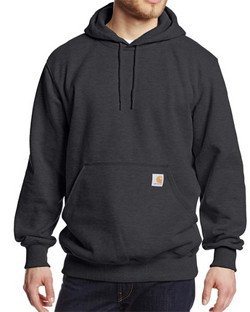 #6. Carhartt Men's Rain Defender Paxton Heavyweight Hooded Sweatshirt ($45 @ Amazon.com)
It's heavy duty. How heavy duty? It could stop a bullet. Okay, it can stop a rain pellet. Same thing, basically. Made of  80 percent cotton and 20 percent polyester fabric, it also has double-enforced ribbed-knit waistband and cuffs, and flexible spandex for cold-weather protection. If you live in cold climates or are one of those weirdos who gets cold even when it's sweltering hot, this is the hoodie for you.
More Cold-Weather Gear For Men: 7 Pairs Of Winter Gloves For Guys With Cold Hands
Keep your fingers toasty and flip Old Man Winter off with any of these quality gloves.