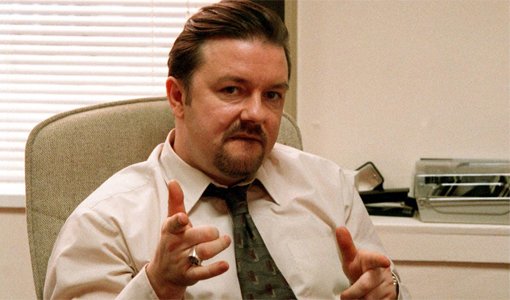 Without David Brent, there'd be no Dunder Mifflin, Michael Scott, Jim and Pam, or people coming to the shocking realization that Scranton, Pennsylvania is actually a real city. Played by Ricky Gervais, David Brent was the manager of the paper company in the original UK version of The Office, and as such he was one of the greatest characters in TV history on one of the greatest shows in TV history.
He was also a colossal loser.
Since Gervais is joking about how hosting the Golden Globe Awards for the third year in a row may end up ending his career — it may also get us to watch the otherwise unwatchable Globes — we thought we'd revisit the character that launched his career. Gervais's Brent, despite his pudgy cluelessness, actually has a lot to teach us.