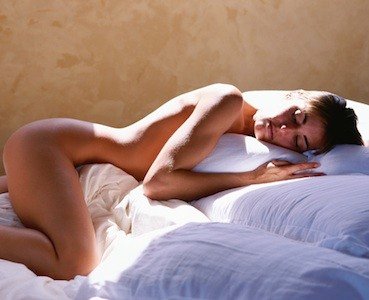 GET MORE SLEEP
Scientists at the University of Chicago recently concluded that guys who get less than five hours a night of shuteye for a week straight experience diminished levels of testosterone. How diminished? That kind of sleep deprivation gives you the sex drive of a man up to 15 years older than you. Luckily, there's an easy fix: Go to bed earlier. When test subjects slept 10 hours a night, their testosterone levels shot up.
Also: The Best Energy Bars For Guys
Granted, a sleep schedule like that will probably leave you no time to actually have sex. So just get as much sleep as you can; seven hours a night is generally regarded as the average healthy minimum. And stop pulling all-nighters … unless you're spending them having sex.