In college you most likely used a blender exclusively to make boozy frozen drinks. Nothing wrong with that. But now that you've graduated, have a job, and are a more refined gentleman, you probably use your blender to make boozy frozen drinks and protein shakes.
Thing is, you can do a lot more than that if you own a quality blender.
Also: Cool Men's Watches Less Than $200
From juices and homemade soups to breads and fruit smoothies — yeah, we admit we make those from time to time — the right blender provides you access to countless quick-and-healthy food options. And with Websites like Pinterest — yeah, we admit to going there from time to time — there's no shortage of new recipes to choose from.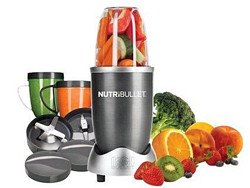 #1. NutriBullet High-Speed Blender ($80 @ Amazon.com)

Looking for something that doesn't take up much counter space but still demolishes fruits and veggies? The 12-piece NutriBullet and its 600-watt motor has you covered. Package includes a power base, one tall cup, two short cups, one flat blade, one emulsifying blade, two resealable lids, and a pocket nutritionist and manual with recipes. If you have a small apartment and rely on daily protein shakes post-workout, this unit is a terrific option.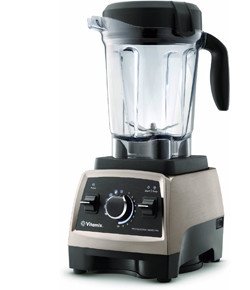 #2. Vitamix Professional Series 750 Blender ($650 @ Amazon.com)
From the outside it looks like a normal everyday blender, but looks can be deceiving. This high-powered (and high-priced!) blender has a 2.2 horsepower motor. Read: it's loud when used. The good news is that the stainless steel blades are so damn powerful you don't need the unit turned on for very long. It comes with a seven-year warranty and will essentially pulverize anything that blend after tossing it into the 64-oz. pitcher. From soups to smoothes to nut butter (heh heh) and  jams — the options are endless.
NEXT: AN AFFORDABLE DRINK MIXER