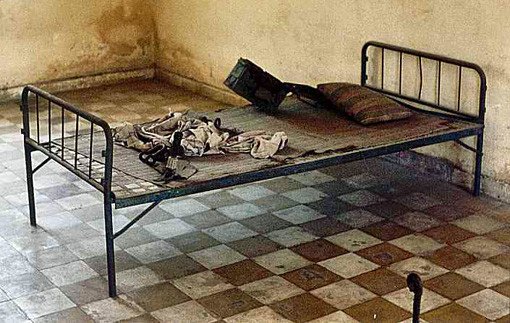 A good mattress will run you anywhere from $400 to $600. Add in pillowcases and sheets and you're looking at $800 or so. But the truth is you can revamp your bed with four purchases and spend half of what you'd shell out for just a mattress. The right pillow, a quantity set of sheets, memory foam mattress pad, and comforter can turn your bed from crappy to comfy. Doing it right should run you about $400.
Yes, you can find cheaper items than the ones we're suggesting, but skimping on your bed makes as much sense as going cheap on your footwear. You spend hours walking, so you take care of your feet. And you spend nearly a third of your life in bed, so you take care of your body.
Also: 7 Ways To Make Your Bedroom More Woman-Friendly
Plus, a comfortable bed can be the difference between a good night's rest and  being known as Cranky Asshat around the office. And if you have guests (read: women) over frequently and she consistently wakes up with a wrenched back because of the piece of slate you call a bed, she's going to think twice about sleeping over.
So it pays to invest a little time and money into your bed situation. Here are four easy ways to do that …

#1. DON'T CHEAP OUT ON YOUR PILLOW
Along with a wrenched back, a stiff neck is another pain that will ruin your day. The Proper Pillow ($65 @ Amazon.com) was designed by a chiropractor who witnessed one too many kinks in someone's neck due to a shoddy pillow. After a few meetings with The Sandman, the good Doc unveiled the Proper Pillow. Whether you're a side or back sleeper, it'll keep your spine, neck, and back in proper alignment. Basically it'll help anyone get a better night's sleep … except weirdos who sleep standing up.
NEXT: SHEETS