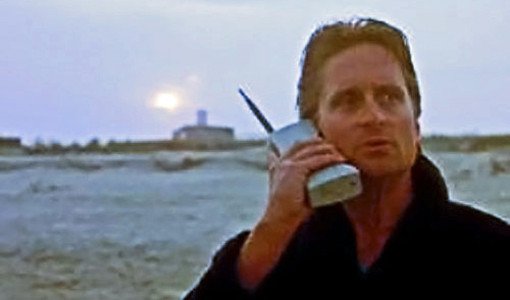 Smartphones are amazing. In addition to being phones, they store and play zillions of songs and podcasts, snap embarrassing photos of people, serve as arcades, provide directions anywhere in the world, and lots more things. But hey, we're greedy and spoiled, so we want them to do even more. And that's why we love these six smartphone peripherals. Whether they make your phone's camera more powerful, or make music louder, or allow you to control a robot slave, these add-ons will make your smartphone way cooler.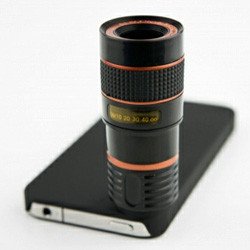 iPhoto Telephoto Lens ($35)
Smartphones have all but eliminated the need to own a point-and-shoot digital camera. The iPhone 4s has an eight-megapixel camera that can record 1080p HD video at up to 30 frames per second — its lack of an optical zoom function is probably its biggest setback. Enter PhotoJoJo's iPhone Telephoto lens. It attaches to your phone and provides an 8X zoom, and also includes a versatile mini-tripod. Just make sure to take it off when you're shooting your OKCupid profile pic to avoid a hideous close-up shot of your nostrils.

Xappr Gun by MetalCompass ($30)
Screw Angry Birds. If you like shooting stuff — in video games, Rambo — all you need to do is attach your smartphone to the Xappr, choose a game, and pull the trigger to start wasting alien invaders, ghosts, or Terminators. The company is even working on a multi-player game that will let you and your friends play full-on lasertag with your iPhones and Android phones. God, we love lasertag.