Along with a valid excuse to be outside drinking booze all day, one of the great things about summer music festivals is that there's a ton of them. So if you miss a band you want to see at one, you have a fighting chance to catch them at another.
With that said, since there's so many fests — they litter the summer like zombie movies invade primetime TV slots every October — we narrowed it down to nine we think you might enjoy moshing, skanking, first pumping, or line dancing at. Oh, and you might notice that Warped Tour and Lollapalooza aren't included. We figured those were already on your radar, so we instead included festivals that might otherwise go undetected.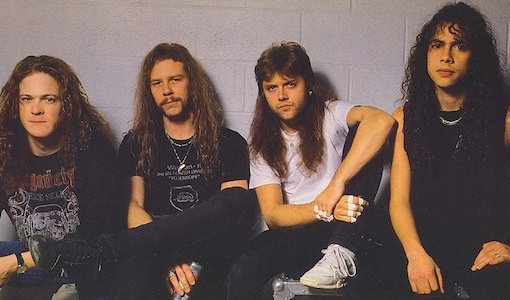 BEST FESTIVAL FOR … GUYS WITH LIP RINGS AND MOHAWKS: ORION MUSIC + MORE
June 23-24, Atlantic City, New Jersey | Tickets: $150 for two-day passes
If you're tired of tatted-up kids with lip rings and mohawks annoying you at the Warped Tour, head to the Orion Music + More, where you'll be annoyed by tatted-up adults with lip rings and mohawks. Launched by metal icons and famed Napster haters, Metallica, the fest's "+ more" includes a custom car and motorcycle show, a surf competition, pro skateboarding demos, an exhibit featuring rare horror movie collectables, stand-up comics, and scads of vendors hocking rock 'n' roll memorabilia.
Headliners include Metallica, Arctic Monkeys, The Gaslight Anthem, Avenged Sevenfold, Modest Mouse, Eric Church, Cage the Elephant, and the rib-tickling of The Jim Breuer Heavy Metal Comedy Tour.
BEST FESTIVAL FOR … AN EXCUSE TO VISIT WISCONSIN: SUMMERFEST
June 27-July 1; July 3-8, Milwaukee Wisconsin | Tickets: $8-$15 (depending on when you get there)
Come for the cheese, stay for the tunes. Summerfest, now in its 45th year, is an 11-day party held on the banks of Lake Michigan in downtown Milwaukee. "The Big Gig" features 11 stages, more than 700 musical acts, and attracts between 800,000 and 1 million people to the Badger State. Whether you listen to pop, electronic, heavy metal, surf rock, or country, Summerfest has you covered — and on the cheap. Acts include The Zac Brown Band, Foo Fighters, Tiesto, Iron Maiden, the Beach Boys, and the man himself, Neil Diamond.