Baseball and drinking go together like … pretty much any sporting event and drinking. Having a few beers at the stadium is great, but it can easily end up costing twice as much as the ticket. Plus, many stadiums stop selling beer long before the game ends. If you're looking to keep it going after a pleasant night (or day) of baseball, most ballparks are within throwing distance of several drinking dugouts. So we picked out the best baseball bars, which we're presenting by division. Today we have the best postgame baseball bars in the NL West.
Previously: The Best Postgame Baseball Bars: NL East, NL Central, AL East, AL Central, AL West.

LOS ANGELES DODGERS | DODGER STADIUM
The term dive-bar is woefully overused. But it applies to The Short Stop, a great bar on Sunset Blvd. that's within a reasonable walking distance — yes, some people walk in L.A. — from Dodger Stadium. That bar is dank and dingy, but in a good way. Wade to the bar through a diverse, all-ages crowd of cholos and polos and you'll be rewarded with dollar beers on game day.
Backup bar: Jam a thumb in the eye of ballpark pricing at the slightly farther away Gold Room, which boasts this special: a shot of Tequila, a can of PBR, and two tacos for $4.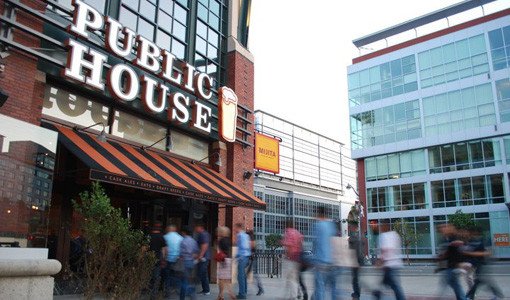 SAN FRANCISCO GIANTS | AT&T PARK
You're next to a Major League ballpark in the most expensive city in America, so the word "cheap" comes with a bigger asterisk than Barry Bonds' home run record. But compared with the beer prices on the other side of its "secret" entrance to AT&T Park, Public House's hearty drink selection is a veritable bargain. And you can even take your beer into the game.

Backup Bar: Fans who can walk 10 minutes through the countless options immediately surrounding AT&T Park without stopping will score a considerable beer upgrade at 21st Amendment Brewery.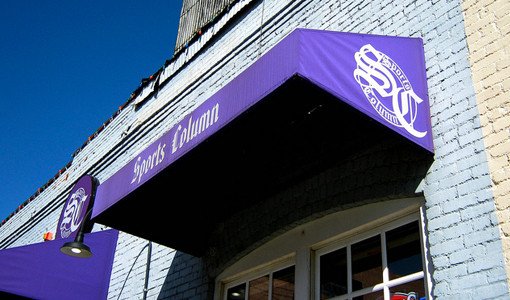 COLORADO ROCKIES | COORS FIELD
There are several towering beer stadiums around Coors Field, but the Sports Column is the one that is generally considered the best. It has a great roof deck, serves dozens of beers, and provides scores of HDTVs. Plus, it's got free wi-fi, so you can bring along your laptop and watch your fantasy team sh*t the bed in real time!
Backup bar: If big-box revel-retailers aren't indie enough for you, Giggling Grizzly occupies a slightly more intimate space, offering daily food and drink specials, cheap regular prices, and beer pong. Plus, if the game's on a Monday, you can name any drink you want for $2.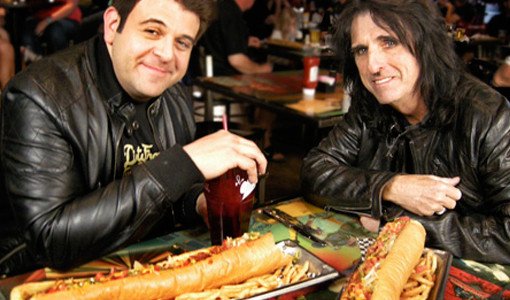 ARIZONA DIAMONDBACKS | CHASE FIELD
Phoenix is a haven for golfing retirees waiting to die, so Alice Cooper was a natural fit. His Chase Field-adjacent Alice Cooperstown fuses sports, rock, and the crass cashing in of erstwhile celebrity for a surprisingly laudable sports bar/grill. Famous is the Big Unit, a 1 lb., 22-inch hot dog served on a whole baguette. Four hours later, welcome to your nightmare!
Backup bar: Evidently only celebrities can be trusted with the drink orders in Arizona, because former Suns swingman "Thunder" Dan Majerle has his own place called Majerle's — we have no idea how he came up with that name — which has been a fan favorite for more than 20 years.
SAN DIEGO PADRES | PETCO PARK
There's no better place to be 87 games out of first place than Bub's @ The Ballpark, where they serve Y chromosome-themed mixed drinks (e.g., the manmosa) and legendary tater tots, which are free when you "check in" or some Generation Dipsh*t thing like that.
Backup bar: If you want a postgame option that's a little cheaper and a lot older, head to Tivoli, the Gaslamp District's oldest bar, one block, and about 100 years, farther from Petco Park.