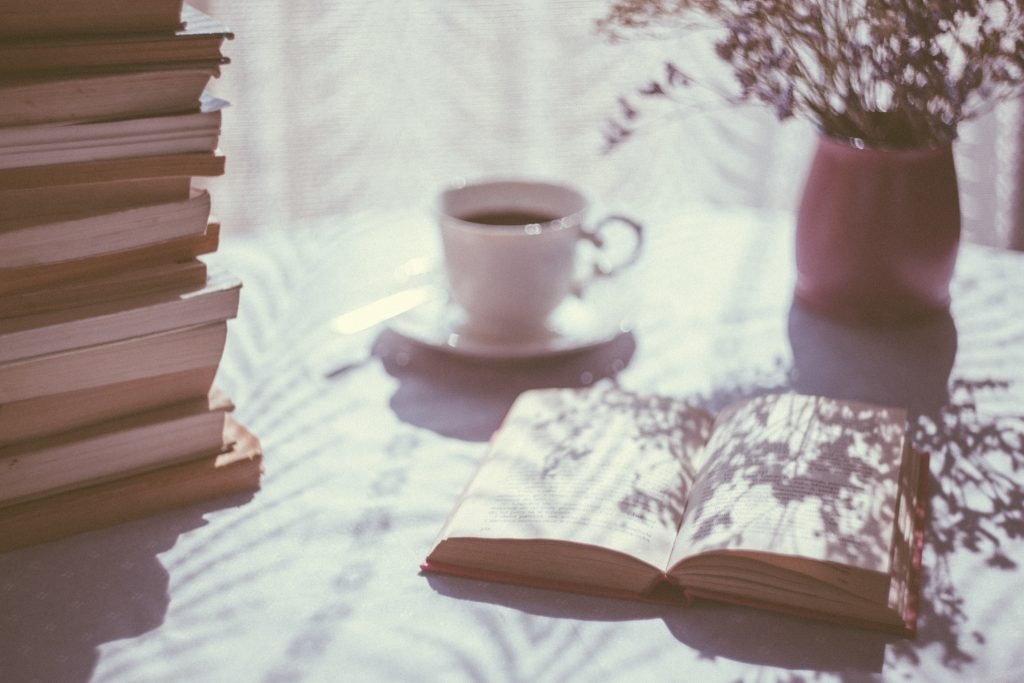 Books are a great source of motivation for anyone, especially avid readers. They can bring inspiration and teach something new.

College students do need a bit of some leisure reading sometimes because it is really easy to feel stressed and overloaded with all the materials you need to browse before tomorrow's lesson.

That's why it is good to leave academic issues to professionals from https://essaypro.com/ from time to time and spend some quality time reading.

Here are six amazing books that will bring instant inspiration.

The Willpower Instinct by Kelly McGonigal
This book is written by Stanford professor based on her incredible course on willpower and self-control.

McGonigal uses her vast knowledge of psychology and combines it with the latest research data from neuroscience and medicine to explain what willpower is. It is essential to understand how it works to be able to control it.

McGonigal has written this course and, eventually, book because she saw the struggle of her students and wanted to help them.

This book is a great fit for those who want to understand the psychological mechanisms behind willpower. It will also teach you how to use it better to achieve great results.

Slaughterhouse-Five by Kurt Vonnegut
This is a completely different kind of reading, a fictional novel that I can be called no less than a must.

Kurt Vonnegut is a well-known classic of American literature. He delicately combined humor and satire with crucial life lessons and deep thoughts.

This novel concerns the topics of war, aliens, people, and even time itself. Overall, it covers many topics, such as fate and how to accept it, what we know about time and how war affects people.

It is a well-written and dynamic story that will leave you contemplating many things after.

Mastery by Robert Greene
This book is incredibly inspiring. It offers a compilation of success stories of well-known figures, like Charles Darwin and Henry Ford.

The author also shows the path of several modern leaders as he believes that they have similarities in what makes them great. This piece will help you master many skills.

It shows how famous people reached heights. Learning about the success of others will help you stay motivated and keep on going even when it feels like nothing is working.

Am I There Yet by Mari Andrews
This one is an amazing book about becoming an adult and learning what life is. It is illustrated by the comics done by the author.

The book is rather a collection of essays that revolve around many turning points on the path to being an adult, such as loss or ambition.

It is a deep and exciting insight, where the author shares many personal stories. The message is on finding one's path and following it, even though it is not always easy or pleasant. It also teaches that every event has its consciences and lessons to be learned.

Eat That Frog by Brian Tracy
Many students will benefit from reading this book as the focus is on good old procrastination. Truly, it is a problem well-known to anyone, especially those in colleges.

Sometimes it is hard to get things done and not get distracted. The best thing about this book is that it is based on extensive research spanning decades.

And it is hugely practical – there are excellent pieces of advice on how to schedule, prioritize, and actually do things. It motivates readers to achieve more things in less time and always go for maximum effectiveness.

Of Mice and Men by John Steinbeck
This one is another fictional novel in the list with a meaningful message for its readers. The story is about two friends who travel across California and look for a job.

It covers the theme of mental disability and shows how every human has dreams. This book is about life and human nature as it is.
"Man's Search for Meaning" by Viktor Frankl
This book is a memoir of Viktor Frankl's experiences in concentration camps during World War II. Frankl's experiences show the importance of finding meaning in life, even in the most difficult circumstances.
In Summary
Reading is a great way to keep spirits up and get inspired. Whether you choose a non-fictional book or a splendid novel, it can teach important lessons and give new ideas.

Hopefully, you will find something on this list, and the book or a few will help you stay motivated and achieve goals.