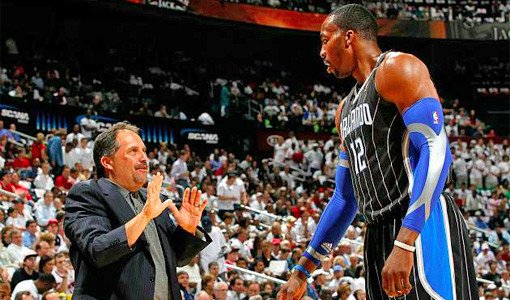 Not all player-coach relationships are as peachy-keen as Brady/Belichick, Jordan/Jackson, Alcindor/Wooden, and Mantle/Stengel. Some, like the one between current former Orlando Magic Coach Stan Van Gundy and center Dwight Howard, are just plain toxic. Not long after Van Gundy revealed to the press that he thought Howard wanted him fired, Howard, being the team player that he is, opted to undergo season-ending back surgery that effectively ended the Magic's hopes of being a contender in the postseason. Van Gundy (along with the team's GM), was subsequently fired.
Pro sports, and basketball in particular, is one of the few places where people can get the people who are supposedly their bosses fired. And for (opposing) fans, the carnage can be a lot of fun to watch — and these are seven of the most fun blow-ups ever in pro sports. But let us know in the comments if we forgot any of the worst.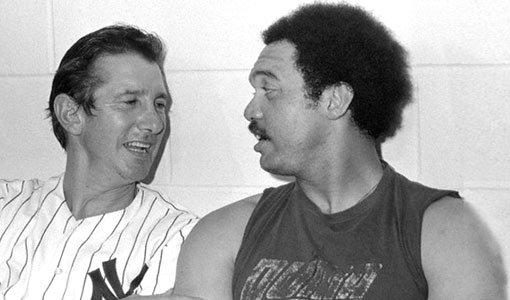 Reggie Jackson & Billy Martin | New York Yankees
The rivalry between the two is so notorious that ESPN made a five-part mini-series about it. The feud pretty much started the moment Jackson was acquired by the Yankees from the Oakland Athletics in 1977 — over Martin's objections. Immediately, Reggie's outsize ego clashed with his coach's old-school intractability, culminating in a dugout fight in Boston that was broadcast on national TV. Mid-inning benchings, backbiting in the press, and Jackson's allegations of racism couldn't derail the team's march to a World Series victory that season. They were on their way to repeating the feat the following year when Martin was fired in the middle of the season after suspending Jackson for an unauthorized bunt.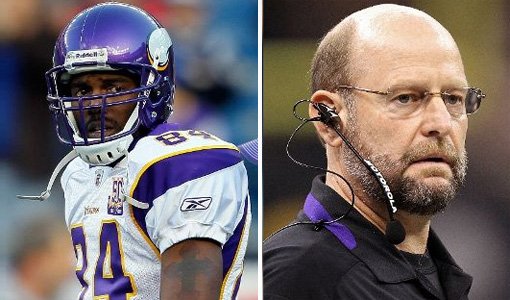 Randy Moss & Brad Childress | Minnesota Vikings
Less than a month after Minnesota acquired Moss in the middle of the 2010 season, Childress de-acquired him without even consulting Vikings ownership. The rivalry was short-lived, but included: an outburst about the team caterer (Moss: "I wouldn't feed that stuff to my dog."), Moss's announcement that he would be calling his own press conferences, and last but not least, cuckolding praise by Moss of the Patriots after the Vikings lost to them (Moss called New England's Bill Belichick the "best coach in football history.") Childress was out of a job himself three weeks later, and Moss — after being picked up by the Tennesee Titans — finished the 2010 season with career lows in receptions and receiving yards.