Adam James & Mike Leach | Texas Tech Red Radiers
On the advice of trainers, James, then a redshirt sophomore and the son of former New England Patriots running back Craig James, sat out of practice in 2009 following a concussion. So Leach did what any understanding coach would do — he threw him in an equipment shed for three hours and allegedly told him if he came out he'd be booted from the team. When the subsequent uproar from James' father, now a broadcast analyst for ESPN, made it a national story, school officials asked Leach to apologize. He refused and was summarily suspended. Then fired. Then hired this year by Washington State, rounding out his punishment.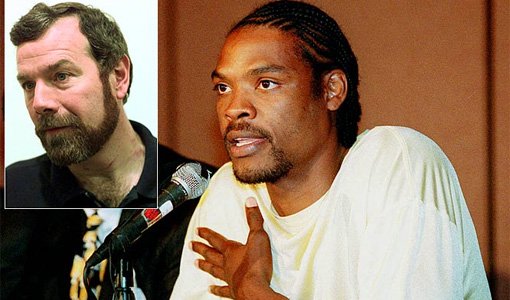 Latrell Sprewell & P.J. Carlesimo | Golden State Warriors
During a practice in December 1997, Sprewell took umbrage when his coach advised him to "put a little mustard" on a pass. In response, the shooting guard threatened to kill Carlisimo, strangled him for up to 15 seconds, and slammed him to the ground before anyone intervened. His bloodlust not yet sated, Sprewell returned 20 minutes later to fire several punches at Carlesimo from short range, landing one before again being dragged away. Arguing against his subsequent punishment, Sprewell told 60 Minutes, "I wasn't choking P.J. that hard. I mean, he could breathe." But the stubborn Warriors organization wasn't buying it; they voided the remainder of Sprewell's contract — $23.7 million — and he was suspended for one year by the NBA.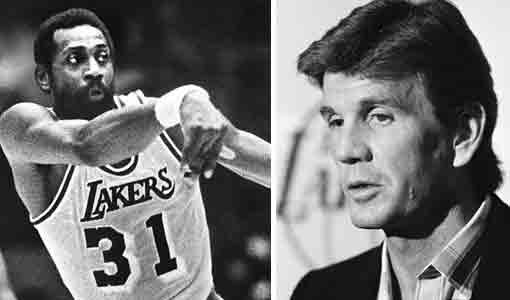 Spencer Haywood & Paul Westhead | Los Angeles Lakers
After Westhead suspended Haywood for showing up to practice hungover during the 1980 NBA Finals, Haywood — who later admitted to being addicted to crack cocaine at the time — wasn't so understanding of the punishment. Instead of going all prima donna and complaining to the press, he skipped straight to devising a plan to have his coach murdered. Said Haywood years later, "I phoned an old friend … a genuine certified gangster … we sat down and figured it out … we would sabotage his car." But when Haywood's mother threatened to turn him in, he called it off. He and his gangster friend had a laugh, the Lakers went on to win the championship, and Westhead lived to get fired a year later after beefing with Magic Johnson.
Allen Iverson vs Larry Brown
In 2002, Philadelphia 76ers head coach Larry Brown had enough of Allen Iverson's attitude. After being late for practice numerous times and missing team meetings, Brown suspended Iverson for one game and then fined him an additional four games. This led to a very public argument between the two of them that resulted in Iverson being traded just two months later. It was a situation that could have been avoided if there had been better communication between the two sides from the beginning.