Since the first shell casings hit the ground in 2010 with the ensemble action opus, The Expendables, rumors of an all-female version of the "many mercenaries" genre have swelled. It'll most likely happen because Hollywood is desperate for money (video games are now more lucrative than motion pictures).
Also: The Expendables 2 Cast's Best Action Movies
So with testosterone flooding the screen in Expendables 3 — it stars Sylvester Stallone, Jason Statham, Jet Li, Antonio Banderes, Wesley Snipes, Terry Cruz, Kelsey Grammer, Dolph Lungren, Harrison Ford, Arnold Schwarzenegger and … Ronda Rousey — we're making a case for the all-female cast.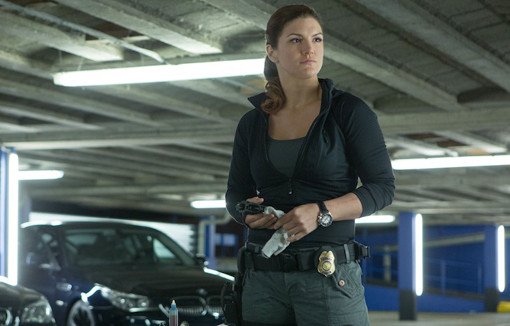 Gina Caranno
You might know her from: Fast And Furious 6, Haywire
When it comes to acting, sure, she's no Daniel Day Lewis. But, when it comes to looking good in MMA gear – she has an 8-1 MMA record, 3 by KO – she's way hotter than Daniel Day Lewis. And, of all the women on this list, she's probably the most legit badass in the crew.