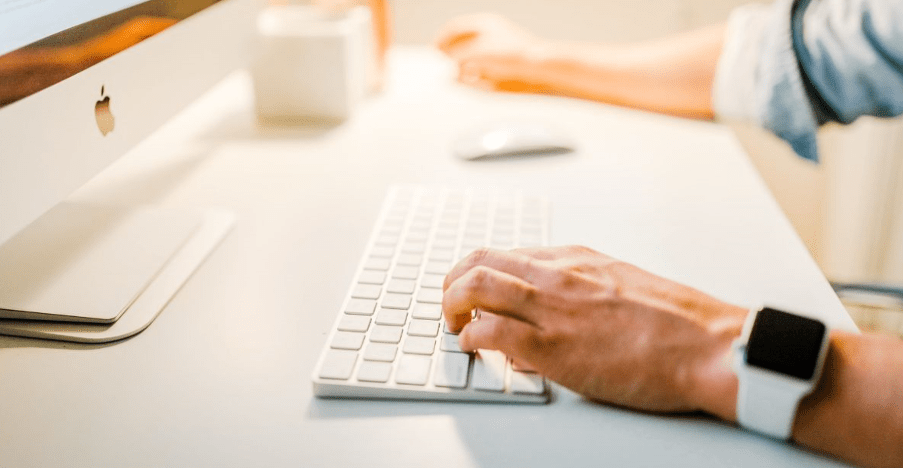 Anyone who says you can't make a profit at the casino has evidently never heard of Steve Wynn. Forget the card counting and the blackjack strategy cards, if you want to remove all the risk, you need to be the person taking the money in the first place, not the one chancing it on the turn of a card or the spin of the reels.
That doesn't mean we should all be going out there and starting our own casinos in the toolshed, tempting idea though that might sound. There's an easier way that doesn't involve investing thousands or jumping through regulatory hoops, and that is through affiliate marketing.
If you have a blog or a website and it is not just visited by your mother and her best friend, affiliate marketing is a great way to get it generating some revenue. In short, affiliates get paid a commission for referring people to their partners' products and services, and a super affiliate is one who does it in a bigger, better and more profitable way than the rest.
iGaming is such a competitive sector that it is a natural place for affiliates to operate, and it is fair to say that there are more opportunities to become a super affiliate in the casino sector than in most others, as long as you keep the following basics in mind:
Choose your niche
There's a whole big iGaming world out there, and there are some affiliate sites that do a great job covering all of it. These are, however, the exceptions, not the rule. When you're just starting out, it's easier to build authority in a specific niche. Examples might include slot game reviews and walkthroughs, fantasy sports or crypto casinos. These are all very different and quite narrow, but still provide plenty of scope within their own four walls.
Names matter
If you're starting from scratch, you'll need to go through the fun of choosing and setting up your domain, and that means choosing a name. We could easily spend the entire article on this topic, but here are a few basics to keep in mind:
Stick to a .com TLD, as it is the safest bet in terms of trust
Two to three words are enough – they need to be descriptive and memorable
Avoid hyphens if possible. So fabulousslotreviews.com is better than fabulous-slot-reviews.com
Know the bonuses
One thing that is constant across every area of the iGaming market is the proliferation of bonuses and promotions. Making sure you understand how casino bonuses work is very important as they are a key component of every online casino affiliate program. Unless you can knowledgeably explain the ins and outs of free spins, deposit bonuses, wagering requirements and the like, you will never establish trust and credibility.
Content is king
It's the biggest cliché in SEO, but we don't care – we love clichés because they are true. If your content is boring, irrelevant or full of errors, nobody will want to read it, or to return to your site or to recommend you to their friends, and your dreams of becoming a super affiliate are dead in the water. Again, we could talk for a week on content marketing, but the core question to answer is the "what." Check out social media, Reddit threads and other affiliate sites to get a feel for the topics that get people engaged – because engagement means responding, sharing and clicking links.
Keep it clean
Your potential clients have literally millions of potential affiliates with which they can do business, so it's not just the visitors that will drop you like a stone if the site is not up to snuff. iGaming businesses need to know you are serious, trustworthy and a safe name to be associated with. If your site is littered with misleading articles about bonuses or ads for adult services and dodgy steroid pills, no reputable iGaming business will want to deal with you. Your website or blog is your shopfront, one that is open 24/7 and where a potential partner can walk in through the front door at any moment.
Mobile is now
For years, we were told that the future is mobile. Today, that's actually inaccurate, the mobile age arrived a good two years ago, and we are squarely in the middle of it. People are more likely to visit sites and to play casino games on their mobiles than on desktop, and the dominance is only getting more pronounced with each passing year. It sounds harsh, but if your site is not mobile optimized, the only place you'll find business success is in 2014 or beyond.
Manage and monitor
It's the basic mantra for any sort of business, and applies just as much to affiliates as it does to anyone else. The people at Databox suggest 17 KPIs you should be tracking, and you could probably come up with 17 more quite easily. These were gathered from 25 super affiliates across multiple sectors, and what stands out is that as well as the obvious metrics such as revenue and traffic, there are softer qualitative measures in there like affiliate engagement.
No free lunches We'll finish on another cliché. Affiliate marketing is not the license to print money that some people might try to suggest. But if you follow the above steps and put in the hours, it will give you a head-start to get your website generating some useful revenue over time.