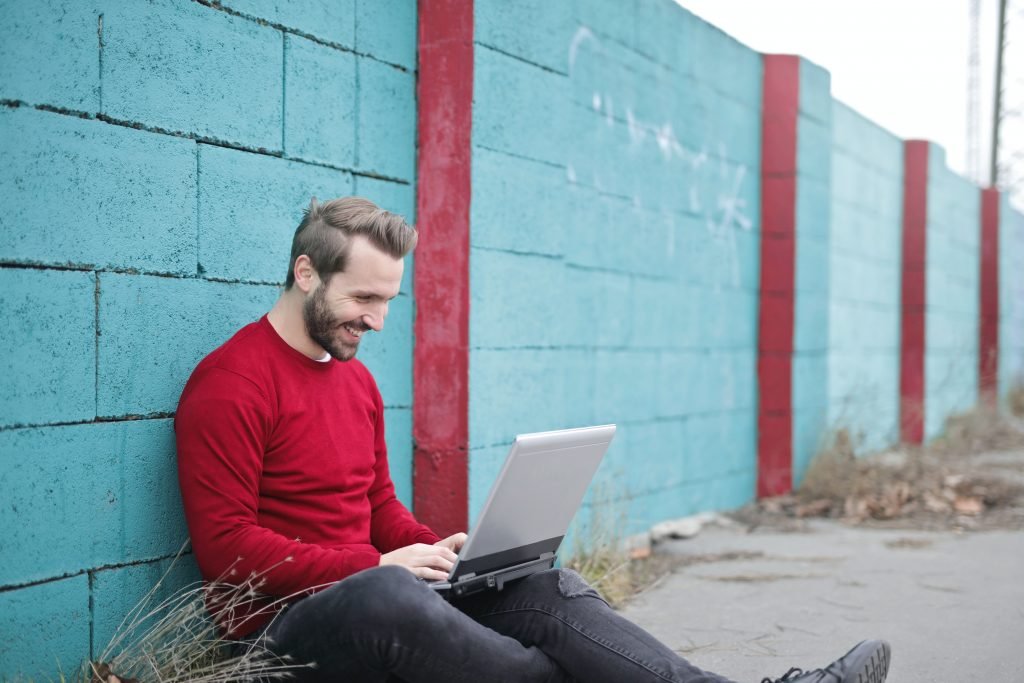 If you're single and looking for love, then it might feel like you have to put the search for your special somebody on hold due to the coronavirus pandemic that we're all currently dealing with. After all, restaurants and cinemas, and all the usual places that you'd take a first date are temporarily closed, and meeting in person is riskier than the norm right now.
But don't let the stay at home orders keep you from finding something special. With the majority of people around the world under isolation and practicing social distancing rules, quarantined singles are turning to virtual dating from the safety of their homes, leading the 'hook up' generation to rediscover the joy of making meaningful connections. Online dating hasn't been put on pause, and there are plenty of things that you can do to keep your dating life alive even in these uncertain times.
Be Yourself:
With physical contact off the table, connections are moving to longer conversations, and dates are being held over video calls, so make sure that you're being your authentic self. After all, you deserve to meet someone who will accept you and love you for exactly who you are. Pretending to be somebody you're not isn't just difficult – it'll also complicate your dating situation if you're really looking forward to meeting somebody you've connected with online eventually.
Make an Effort for Virtual Dates:
Date nights are special and even if you aren't leaving the house to go on a first date with somebody that you've met online on lesbiedates, don't let that hold you back from putting in the same amount of effort that you would if you were going out for a nice meal with them. You might have gotten used to walking around in your comfiest clothes while staying at home, but don't let the quarantine put you off from getting dressed up in a perfect date outfit. Not only will it show your date that you've taken the time to make an effort for them, but it'll also give you more confidence during your virtual time together.
Do Something Fun:
Video call dates don't just have to involve sitting on your sofa and talking about how you've been working at home all day. Do something fun together; you could have a virtual cinema date using Netflix parties, play games on Houseparty or find a theater show to stream and watch together; there are so many fun ideas on offer to help keep us occupied in quarantine, so explore your options and find something that you will both enjoy. If you'd rather chat and get to know each other, why not cook a meal together over a video call or make some cocktails together. Just because you're not there in person doesn't mean that you can't do some fun things that you'd normally do if it wasn't for the lockdown.
Take Your Time:
In an era where a lot of dating is based on casual hookups and moves very quickly, there's no time like the present to really take your time getting to know somebody interesting and have a conversation. Life is moving at a slower pace for everybody these days, so it's a great time to sit down and take some time to figure out who your perfect match would be and look for somebody who you're not just attracted to, but also have a mental and emotional connection with. If there's one good thing to come out of the COVID19 pandemic, it's made time for you to really get to know somebody and make sure that you are compatible together as a couple before you take things to the next level. If you're just getting started with online dating, use a dating site like JustKiss to improve your chances of finding somebody who is an ideal fit for you. Their compatibility and matchmaking tools will ensure that you are shown potential matches who fit your preferences and share your interests and views.
Take it Easy:
While online dating has been rising in popularity for quite a while now, most of us are used to meeting up with dates in-person. Everybody who's looking for love is getting used to this new way of dating and building a connection with somebody new, so don't worry too much if there are any awkward silences or technical glitches on your first virtual date with somebody. Slip-ups could happen to anybody, and chances are your date might have experienced some of their own. So, don't take it too seriously, try to keep your sense of humor, and just take things easy with your date; all these little moments have the potential to be funny stories for you to reminisce about in the future.
Create a Good First Impression:
Typically, going on a first date means that you go somewhere away from your home, but this isn't really possible when you're under quarantine. Whether you're setting up a first date over video call in your living room, kitchen or bedroom, try and be mindful of first impressions – not just when it comes to your own appearance, but your surroundings too. All it might take is a pile of dirty laundry or unwashed dishes in the background to put your date off, so spend a little bit of time tidying up your surroundings before you connect the call. It's also worth setting up your laptop or phone opposite a window or having a desk lamp so that you have enough light on your face when chatting. Get a laptop stand or raise it up on a couple of books so that you can chat with your date at eye level, which is a much more flattering angle.
Be Clear With Boundaries:
With or without COVID19, being clear about your boundaries when you start dating somebody new is important. Be cautious of anybody who tries to push your personal boundaries after you've made them clear, or is persistently trying to encourage you to do something that you're not comfortable with, like turning the conversation sexual too soon or asking you to break social distancing guidelines to meet up with them. There's nothing wrong with taking your relationship to the next level virtually if you are both comfortable with it, but make sure that you have gotten enthusiastic consent from your date before you remove any clothes or ask them for any risqué photographs.
Know When to Call it Quits:
Don't think that you have to pursue a relationship with everybody that you have a virtual date with during the lockdown. Try to keep first dates short and sweet, and if you feel uncomfortable at any point or simply feel that you're just not vibing with them like you thought you would, it's perfectly OK to end the chat. Don't be afraid to let your date know gently if they weren't the right fit for you if they suggest another virtual date. Of course, if you really enjoyed chatting with them and want to do it again soon, then make it clear that you enjoyed your date or send a nice follow-up message afterward.
Dating from the comfort of your own home is really easy, and just because in-person dating is on hold for the foreseeable future, it doesn't mean that you can't continue trying to find your perfect match.