Entertainment Hub
With the growing demand for adult entertainment, we have seen an incredible number of advancements in the industry. From the online casino space to the more risqué side of the industry, the improvements and new technologies that have been introduced in recent years have been nothing short of astounding.
As time goes on, more and more forms of adult entertainment are being spawned. The online space has multiple hangouts for whatever niche of adult entertainment you are searching for. This variety and mass accessibility are contributing to why the adult entertainment industry is at its absolute best in 2021.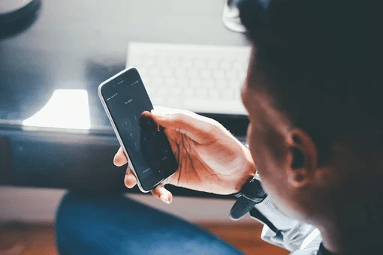 The rise of the virtual adult entertainment sector is growing rapidly. It seems as if this may be the future, and not only is it proving to be safer, in most cases, it is also far more lucrative. The costs of maintenance, rent, and other annoying business factors and expenses are cut down tremendously. When you think of the adult industry and the entertainment that goes with it, naturally, it is a known fact that adult anything would be referring to anything not meant for a minor, and with the ease of access the internet provides, corporations have to be far more vigilant and a whole lot smarter than ever before to prevent anyone younger than an adult from accessing and being exposed to whatever part of the adult entertainment world in question. Parents will not appreciate their children at virtual rap concerts any more than they would if they snuck to a real concert, although it is a lot safer when you sneak to the virtual concert at home.
Adult Industry Boom
The Adult Entertainment industry is a multi-billion dollar one. The online casino and gambling space is at a new high, with slot developers working harder to create more immersive and fun experiences for their patrons and more interactive online tablespaces emerging. The need to leave your home if you want a day at the casino is ceasing to exist. You can even play in Vegas from the comfort of your bedroom.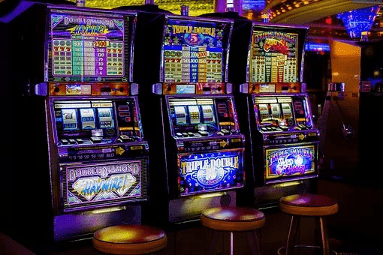 There have been confirmed talks about the implementation of virtual reality devices to make for a far more immersive experience; they have already begun with some online content such as videos. For those of you not all excited about clubs and nightlife, look no further than the array of virtual concerts and shows you can go to online where you can interact virtually and save yourself the pain of being a wallflower!
Social Media Becoming The Bridge?
Social Media has become a bridge and made finding new types of adult entertainment easy! With ads that pop up around your Facebook feed and links shared by your friends and colleagues, the process has quickly become easier and more social. You can now see what games and virtual clubs your friends enjoy and can organize to play/ go together. All through social media.
There are also many games that run through social media and give you extra points/ bonuses for sharing your experiences. This, in turn, helps more people to see the experience and helps social media to become the bridge that it is.
With more and more adult entertainment going online, social media acts as the central social aspect of your night out. And as with all things, doing it with your friends can often be more enjoyable.
Online Nightlife
The online nightlife scene may be as amazing as the way it is marketed, and it has its benefits. The way our nightlife club scene, festivals, and concert space have shifted to a virtual world is almost mind-blowing. You no longer need to worry about Uber fees or safety while enjoying a fantastic night out. You now can enjoy all of this and more from the comfort of your home! Invite your friends and have the club experiences you deserve, thanks to the new popularity of live-streaming that has changed the way people can enjoy live events. You no longer need to fly to a different continent to simply see your favorite acts. You can now get a pay-per-view experience from your own home, and when the virtual reality space kicks into gear with the nightlife and events world, the potential is unlimited for the experiences you can have from the comfort of your bedroom, sofa, or anywhere you want in your own space.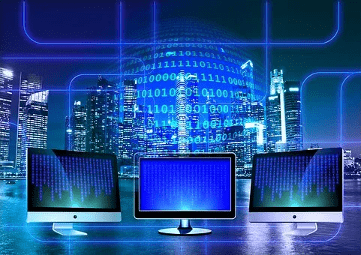 The Future of Adult Entertainment
The industry and its investors have already made plans for the entire adult entertainment world to evolve within the next five years. There are already multiple companies leading the efforts to create an online adult entertainment industry to rival and truly act as a competitor to the current real-world industry that has steadily been on a decline in popularity. People enjoy the comfort of home, and especially for the nightlife side of life, it really seems people take privacy over reality. Especially for things like nightclubs, it is easy to understand why many prefer these new virtual alternatives to the real-world standards where you risk your safety and sometimes your life. With the implementation of 3D graphics and, in some more special cases virtual reality, it does seem like the adult entertainment industry is lining up for its best years thus far. Virtual nightclubs will be popping up more frequently where you can catch your favorite DJ's sets while being in the comfort of your home where you can dance the night away without worrying about who can see your clear lack of rhythm.
Because of The Internet
The internet is what you need to thank for the sudden explosion in adult entertainment. A few years ago night clubs, casinos, festivals, and other adult establishments were not as marketable as they are today. Depending on your digital footprint, you are liable to see a pop-up advertisement that is advertising any of the adult entertainment industries. Even while scrolling your social media, explore will provide you with multiple options to provide you with the adult content or services you require.