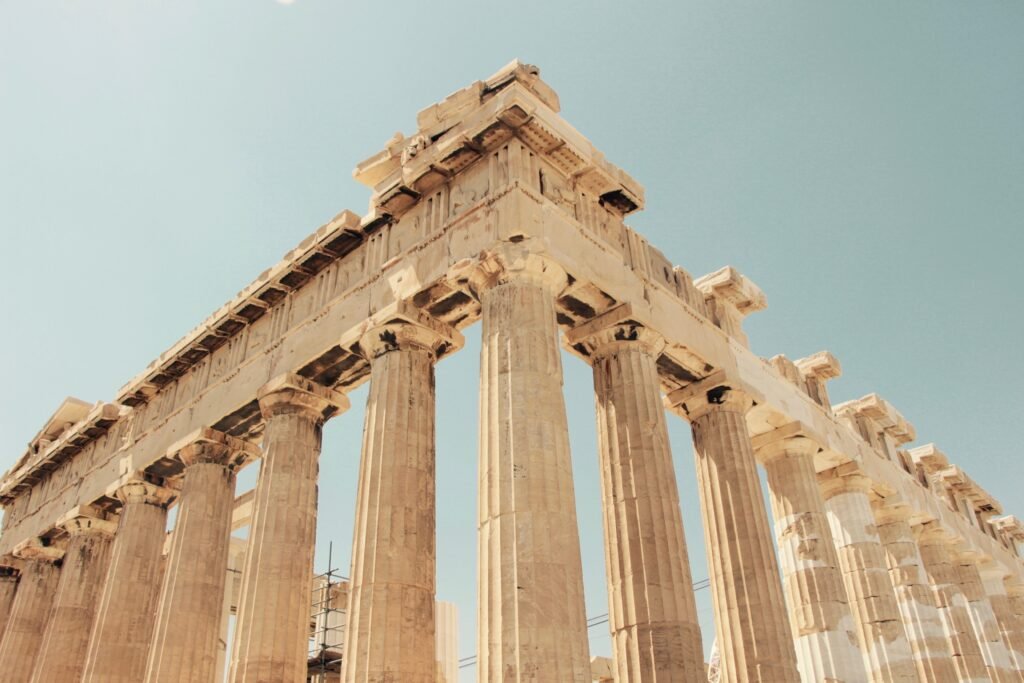 When it comes to legendary men in history, Greek mythology has them in abundance. There are the well-known gods like Zeus and Poseidon, along with demi-gods such as Heracles and Perseus. There are great stories surrounding each of these characters, but how can you spark an interest in finding out more about them? One way to do so would be to play slots and other games related to the era.
Many Slot Games Based on Ancient Greece
When you look through lists of slot games for real money, you'll notice that there are numerous games based on ancient Greece. For example, there is the Age of Gods franchise that spans more than 20 games, and this is accompanied by other Greek-inspired options like War of Gods, Rise of Athena, and Zeus Lightning Power Reels.
It seems that Greek mythology is a common source of inspiration for developers because the great stories have lasted for over 2000 years. The period is said to be the foundation of western culture, and many of its sagas have inspired modern stories today. On top of that, numerous figures have remained within our language, with tasks often referred to as either Herculean or Sisyphean if they are tremendous or impossible.
Greek Mythology Features Some Iconic Male Heroes
Slots and other games like Assassin's Creed Odyssey can act as a gateway if you want to start getting excited about Greek history. From there, you can go in search of other books, series, and films to learn more. One of the most recent ways to get an enjoyable overview of the classic folklore is Stephen Fry's book series that started with Mythos in 2017. The popular writer followed this up with Heroes in 2018, and then Troy in 2020.
The latter two books from Fry are the best place to read about iconic male figures from the past. In Heroes, you can discover how Perseus took down Medusa or how Theseus defeated the Minotaur. Troy features the legendary Odysseus, perhaps the most cunning and ingenious male character ever conceived. Then there's Achilles, one of the greatest warriors in Greek history. If you like reading the stories, many of them have been recreated on the screen in television series and film.
The Best Film to Watch about Ancient Greece
There are loads of films out there to choose from to see some great Greek legends in action. Jason and the Argonauts is considered one of the best classics to watch for people who want a reasonably accurate depiction of the history. The 1963 film from Don Chaffey starred Todd Armstrong as the eponymous hero who led his crew on a legendary adventure. Another excellent option is Wolfgang Peterson's 2004 version of Troy. It featured excellent performances from Brad Pitt and Brian Cox, who played Achilles and Agamemnon respectively.
Ancient Greece is truly fascinating, but some men may need a spark to get them interested initially. This is where slots and other Greek-themed games can help. Once your interest is piqued, you may find yourself wanting to learn more and more about the intriguing characters from that classic era.