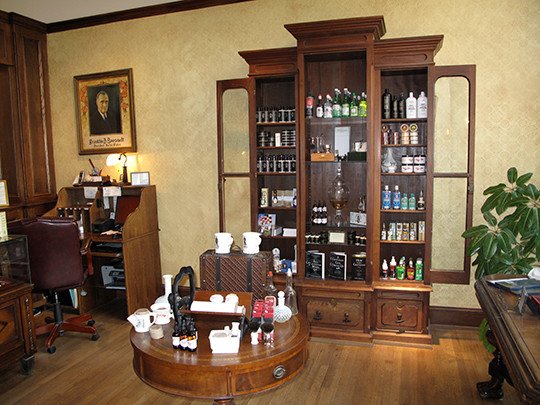 Red's Classic Barber Shop Co.
22 E Washington Street
Wholesale District
Indianapolis, IN 46204
Phone (317) 636-7337
Website: redsclassicbarbershop.com
If you want rich Southern hospitality and a gentlemen's club, Red's may be just what you're looking for. Founded by a hospitality-industry-based trio, Red's offers just that, from the double glass window fronts to the antique turn-of-the century barber chairs and other comforting furnishings. The feel is authentic gourmet grooming, complete with gentlemen's styling accessories, hats and other seasonal but manly items. Here, a basic cut is $23, but luring packages like the Quartet and the Classic Gentlemen's Experience, which lets you select three luxury services, beckon. Straight-razor shaves, scalp treatments, it's all here. You can make appointments online or even buy a gift certificate for a special someone.
"Calling ourselves 'classic' is not merely a gimmick. In fact, we pride ourselves on not needing a gimmick to be what we truly are: a place where a diverse group of gentlemen can receive the highest quality grooming services and products the old-fashioned way. We are hospitality driven, and will treat each guest from age 1 to 101 with respect, and a handshake. Welcome to Red's; the home of the famous razor finish." – Alexandra "Ms. Red" Ridgway, Owner