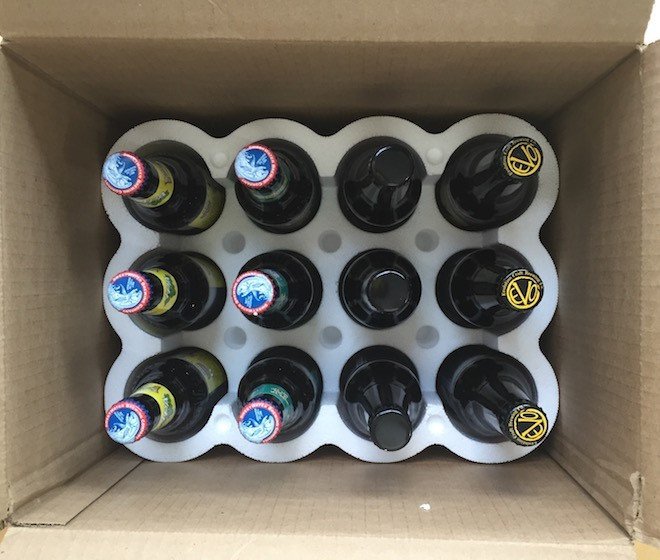 Why would you want to belong to a beer of the month club? To encourage your ferocious taste for booze, of course! Okay, not really. In fact, take yourself out of it for a second. (It's not all about you all the time, pal!) A beer of the month club is a solid and affordable holiday gift idea. Some clubs are as low as $30 or $40 per month, and even offer a deal to sign up. That should allow you to pay for one or two months and still keep to a modest budget.
As for you, why not make discovering new craft beers easier? It's a "set it and forget it" type of thing; you pay for the month, you get new brews delivered. Simple.
Also: 8 Microbrews That Have Terrible Names
Plus, you can opt out of most of them whenever you want. So it's not like the old school CD clubs that keep you on the hook for an entire year. When you're done being adventurous or you've gained a significant amount of weight in your midsection, cancel your beer of the month membership and be done with it. Here are a handful to consider …
Top Picks For Beer Of The Month Clubs
Choose from monthly, bi-monthly or quarterly shipments. Each shipment includes 12 beers in a combination of four different brands and flavors. Craft Beer Club specializes in selecting and sending out some of the best crafts beers in America, and you will receive a newsletter along with your shipment that tells you more about each beer.
Two different types of memberships. You can opt for the Original Beer Club, which includes a 12-pack that is comprised of four different types of beer. Your other option is the High End Beer of the Month Club, which includes four different 22-ounce bottles.
Sends members 12 different bottles of 12 different types of beer each month. Each beer is guaranteed to be a hard-to-find microbrew. You'll also receive a Beer Lover's Newsletter each month with your shipment that tells you more about the beers that you have received.