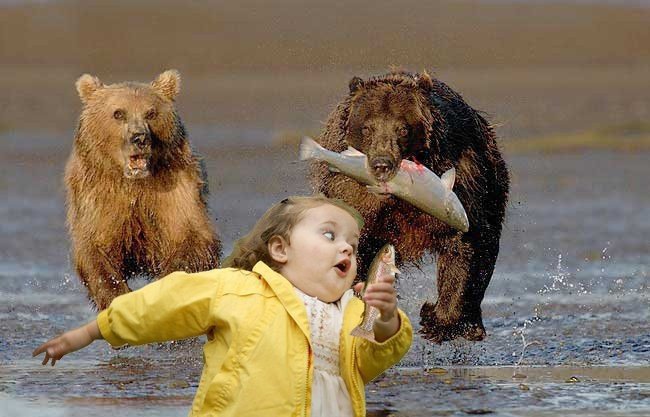 Not all of us run as often as Usain Bolt. In fact, some of us barely fun, but when we do, we want our feet to feel super comfy and at least look like the part. We found some of the best running shoes for men, according to Amazon.com ratings. So if you're lazy (like us) when it comes to researching your footwear, consider these kicks or some of these affordable running shoes …
Nike Men's Flex 2016 Rn Running Shoe ($ 59 and up @ Amazon.com)
Lightweight and stylish, even if you don't run you'll at least look cool. The upper is made of synthetic and mesh, with lace-up closure, while a thin, removable foam insole makes them especially attractive for guys who have issues with their feet.
Reebok Men's Run Supreme 2.0 MT Running Shoe ($33 and up @ Amazon.com)
If you're someone who runs often or crushes WODs on the regular, Reebok's Run Supreme 2.0 are well worth a look. The ultralight midsoles and sculpted 3D foam outsoles combine with a mesh upper for exceptional breathability and support.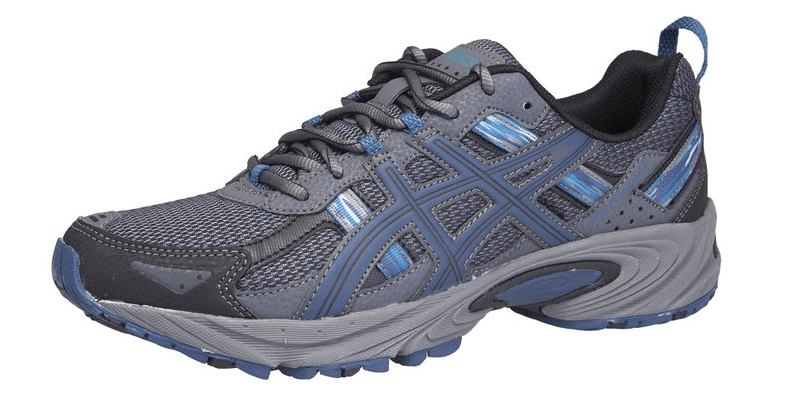 ASICS Men's Gel Venture 5 Running Shoe ($41 – 146 @ Amazon.com)
Ideal for rough terrains with an upper is made of breathable mesh and patterned underlays, these road and trail runners feature rearfoot gel cushioning and a removable sock liner.
Under Armour Men's Micro G assert 6 Running Shoe ($47 and up @ Amazon.com)
Light and breathable and featuring Micro G foam sole and mesh-leather upper combination for better foot support, the 4D foam on the insoles really helps set these apart comfort-wise. The foam conforms to your foot shape, simultaneously absorbing the impact of the road. A solid rubber outsole provides adequate traction and durability.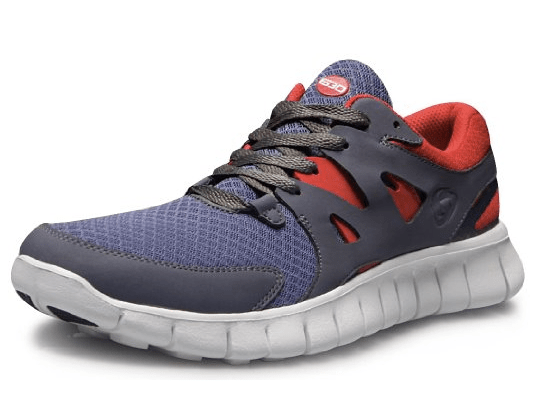 Tesla Men's Lightweight Sport Running Shoe ($20 and up @ Amazon.com)
Ultralight and ultra affordable, this model brings you great running experience. The vent-mesh uppers keep your feet dry and cool, while hydro grip outsole and flex groove sole provide solid traction and stability when you're on the move. The midsole is made of thermoplastic polymer, which provides additional flexibility and comfort.
DREAM PAIRS Go Easy Walking Casual Athletic Running Shoes ($26 and up @ Amazon.com)
Insanely light, these shoes from a brand we've never heard of are built for guys with wider or flat feet, according to reviews. Textile mesh upper combines with flexible sole, with memory foam insole for additional convenience. The minimalistic design makes them great for all casual occasions.
Saucony Men's Cohesion 9 Running Shoe ($40 and up @ Amazon.com)
Saucony's Cohesion model is flexible yet durable, thanks to specially designed grooves and flexing points on the sidewalls.
Champion's Men Gusto Runner ($25 and up @ Amazon.com)
They look like something you'd find on a bargain bin, but don't let that deter you. The padded collar and soft lining, combined with memory foam insoles, make them a better buy than you'd think.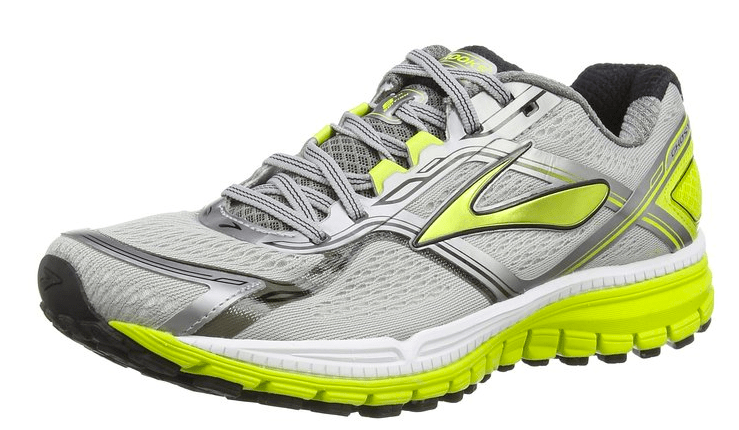 Brook's Men Ghost 8 Running Shoe ($60 and up @ Amazon.com)
The crash pad is extended along each shoe's length, which makes for a smoother landing and cloud-like cushioning every stride.
New Balance Men's MX608V4 Training Shoe ($23 and up @ Amazon.com)
Good for walking or running, these New Balance trainers are constructed with a suede or leather upper, internal shank and rubber outsole with flexible grooves. As for the insoles, they're made of special EVA foam, for comfortable and soft feel.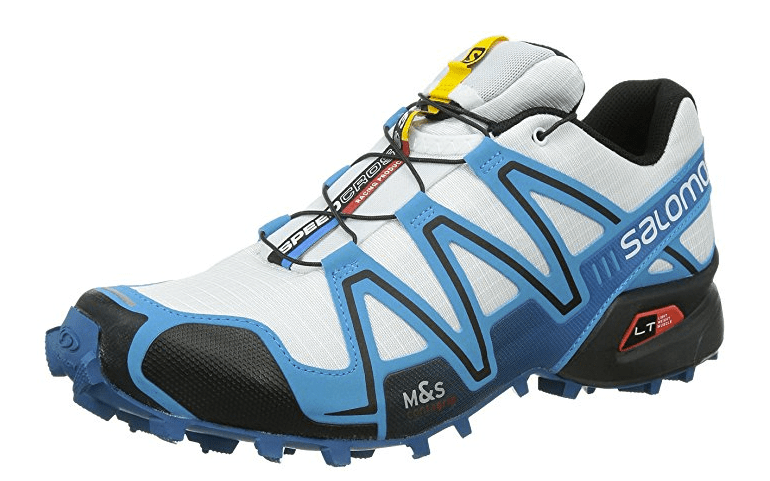 Salomon Men's Speedcross 3 Trail Running Shoe ($78 – $217 @ Amazon.com)
Designed for serious trail runs and/or Cliffhanger reenactments, Salmon's running kicks are light for such a chunky looking design; they feature water resistant textile uppers and comfortable padding all the way around. With smart lacing system and vivid colors, they're among the best running shoes for outdoor activities.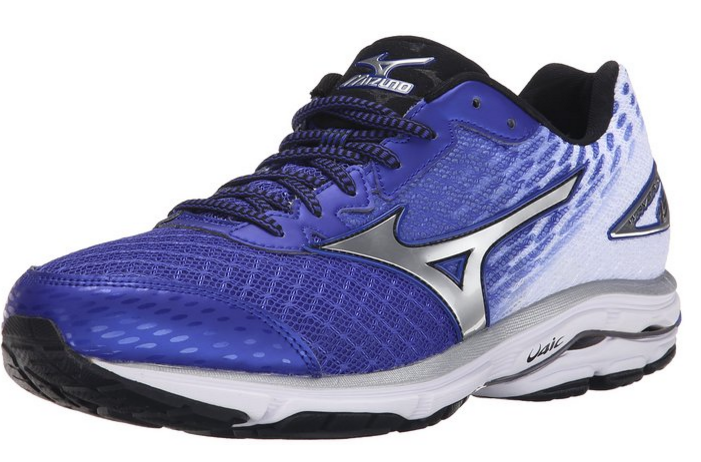 Mizuno Men's Wave Rider 19 Running Shoe ($50 and up @ Amazon.com)
A synthetic leather toe-bumper and light, cushioned midsole combine with a premium sock liner to enhances foot comfort during the run.
what to look for in men's running shoes, as well as some of our top picks for runners.
Cushioning and Support
When shopping for running shoes, it's important to consider both cushioning and support. Cushioning helps absorb shock when your feet hit the ground while running, while support helps keep your feet stable.
Depending on your foot shape and running style, you may need more cushioning or more support depending on the terrain that you're running on. For example, if you're a runner who likes to take long runs on concrete roads, then you'll want a pair of shoes with extra cushioning and good arch support. If you enjoy trail running, then you'll need more stability with extra grip in order to tackle those tricky terrain types.
Materials and Durability
When it comes to materials used in men's running shoes, there are generally two categories – synthetic leather and mesh fabrics. Synthetic leather is usually more durable than mesh fabrics but is usually heavier than mesh fabric options.
Mesh fabric uppers provide great breathability during runs but may not stand up as well against wear and tear over time compared to synthetic leather options. When choosing between these two materials, consider how often you plan on wearing them and where you plan on taking them for your runs – this will help guide which material best suits your needs.