#3. Nike Air Max 2016 Running Shoe ($190 @ Amazon.com)
This shoe is designed to provide maximum comfort and a close, fit-like-a-glove feel. The runner will feel like he is running on air because he is — the full-sole 360 max air bag unit provides comfort for the entire foot during every cut, jump, or stride. The shoe's tread features deep grooves for better grip and flexibility; its flywire construction provides a snug fit without suffocating your footsies.
Another great option: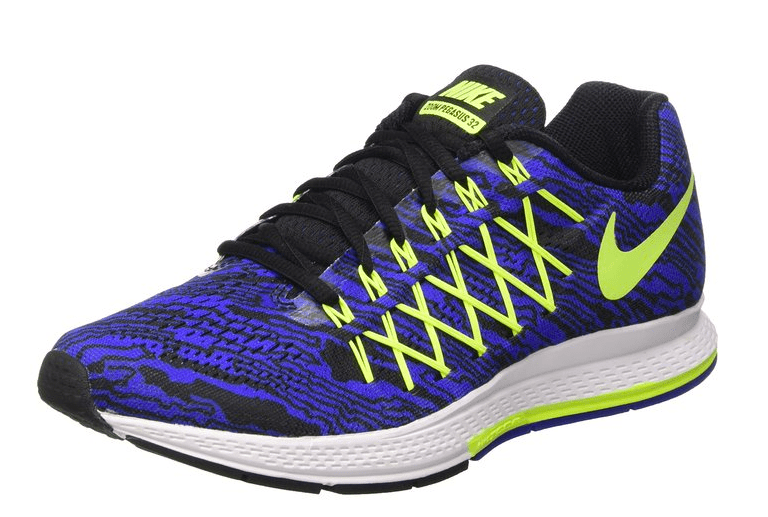 #4. Nike Air Zoom Pegasus 32 ($72 @ Amazon.com)
Support and shock-absorbing efficiency are paired beautifully in this running shoe. The sneakers are constructed with flywire cables to support the foot of the neutral runner. The Zoom Air cushioning in the heel provides responsive cushioning in a low profile to help you maneuver more quickly and powerfully.

Next: Adidas adizero