When you're hiking you're looking for a couple of spec from your hiking footwear: 1) they're comfy — no guy ever had a good time trekking through the woods feeling like he was wearing a slab of cardboard on his feet; 2) the hiking shoes are durable — spending any denomination is maddening if you get a few wears out of your kicks and they need to be replaced.
So we sifted through a handful of top-rated outdoors shoes to find the best hiking shoes for men that'll hold up in the wilderness … or on a walk around your backyard.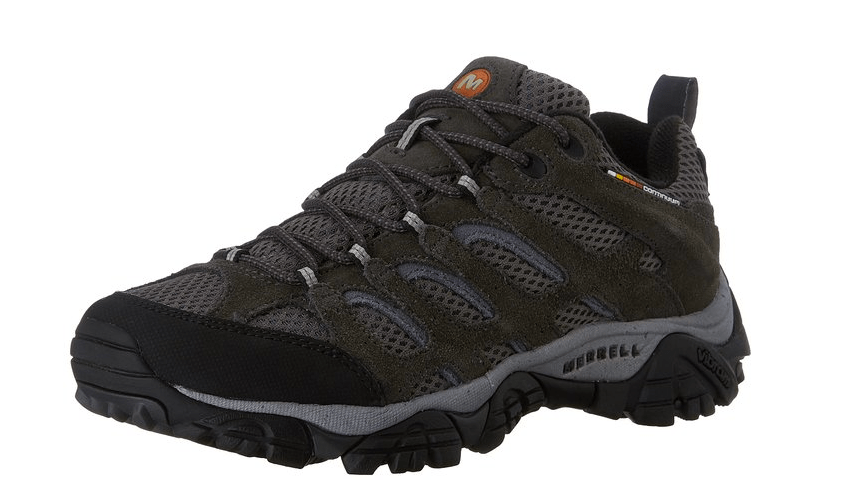 #1. Merrell Men's Moab Ventilator ($71 @ Amazon.com)
Breathable, lightweight, and made for trails, Merrell's dura-leather straps support and protect feet while letting the breathable mesh fabric work its magic. They also have toe and heel bumpers and Vibram Multi-Sport sole for added comfort. Merrell is a trusted name in outdoor gear, so these are worth considering.
#2. Columbia Redmond Trail Shoe (40 @ Amazon.com)
The Redmond Trail Shoe is designed for maximum traction and durability, thanks to an Omni-Grip sole. The body of the shoe blends leather, rubber, and breathable mesh to make for a stylish option; it's certainly one of the best hiking shoes for men who want a performance shoe that also looks cool.
#3. Vasque Men's Breeze 2.0 Low Gore-Tex Hiking Shoe ($80 @ Amazon.com)
Built to be lightweight but durable enough for rougher trails, these hiking shoes also feature an exclusive Vibram's Contact sole using XTES Compound for a reliable grip, and are made of GORE-TEX breathable waterproof materials.
#4. Adidas Outdoor Men's Terrex Swift R GTX? ($80 @ Amazon.com)
When you're on the hunt for the best men's hiking shoes you might not think to look at Adidas. While they made their bones in the fitness industry and making running shoes, they've ventured into the outdoors market. Their Terrex Swift R GTX. It's a fast mountain sports shoe with Adidas' Traxion outsole for a strong grip in any condition, comfortable support, and breathable Gore-Tex material. These supply serious comfort, traction, and style at a reasonable price point.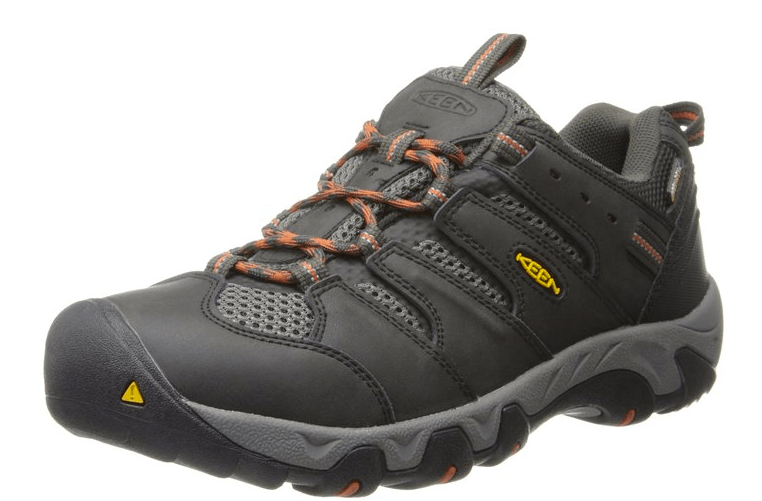 #5. KEEN Men's Koven WP Hiking Shoe ($54 @ Amazon.com)
KEEN makes some of the best hiking shoes for men, including their WP Koven hiking shoe. It's made with durable leather mixed with breathable mesh for comfort, as well as padding around the tongue and color to protect your ankles.
Also Read: 6 Ways To Make Outdoor Workouts Less Terrible