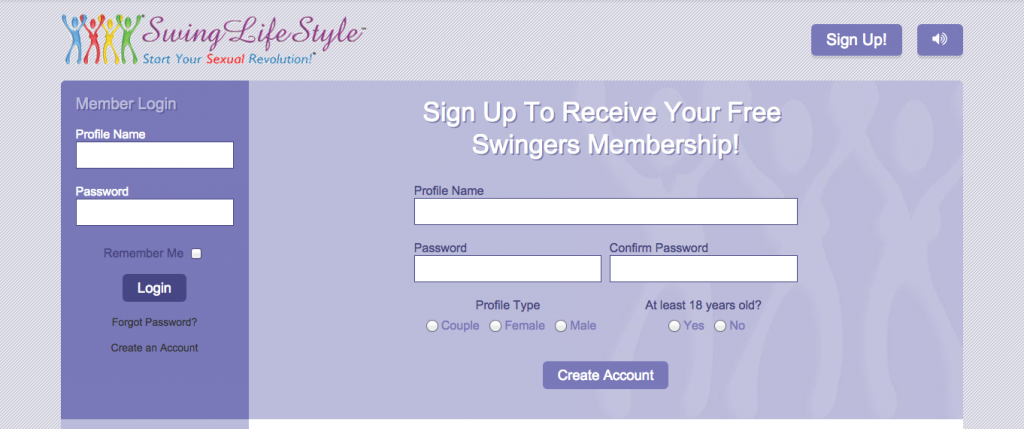 CNN reported that there are 15 million swingers in the United States alone. If you're one of them — or if you'd like to be — recommended by Swingersthings.com, you can surf to find a happy couple who'll join you in the sack.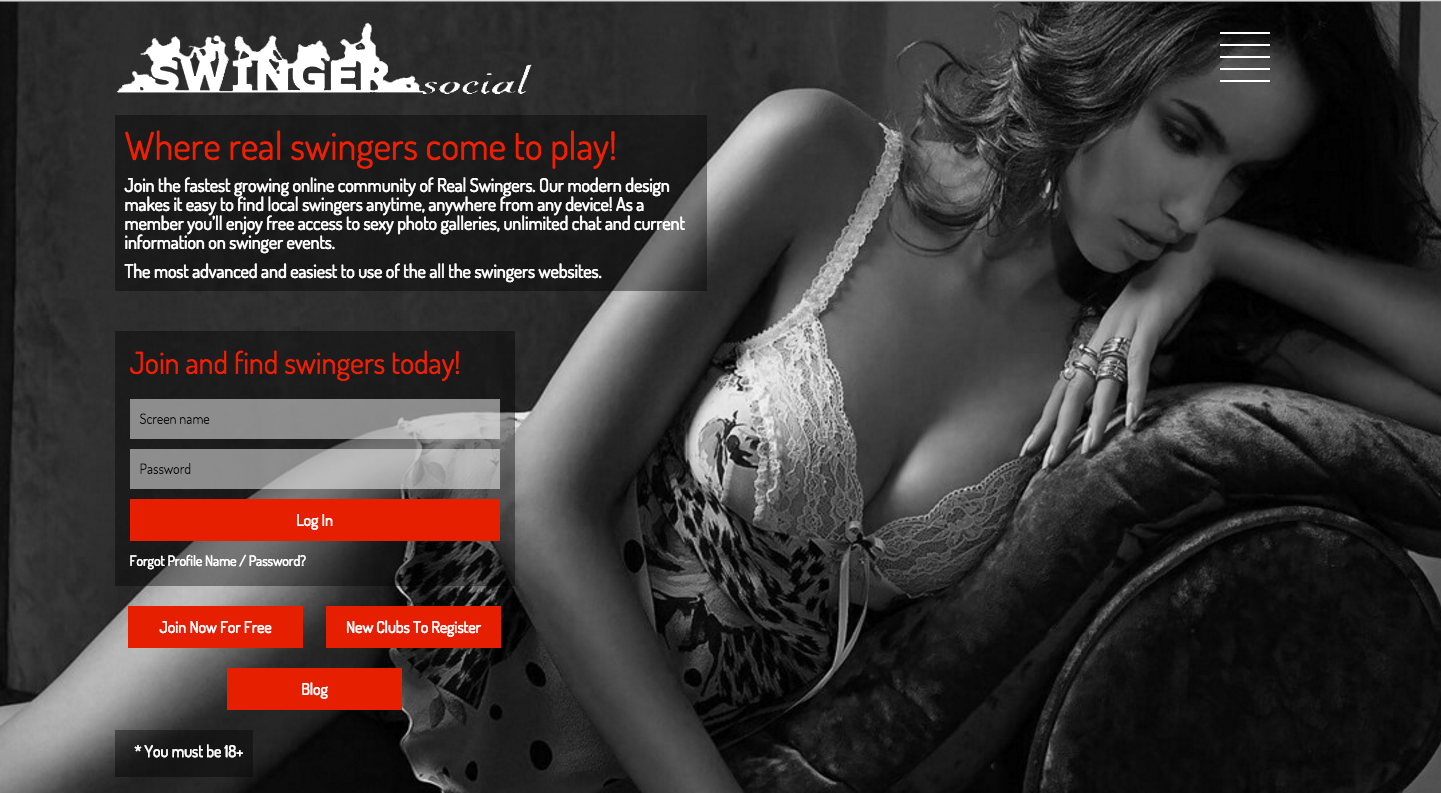 The advantage of this site is that it's free and gives you a chance to get together with actual couples that live in your area. The site is also maintained by swingers, for swingers, meaning that the site gets very high trust ratings.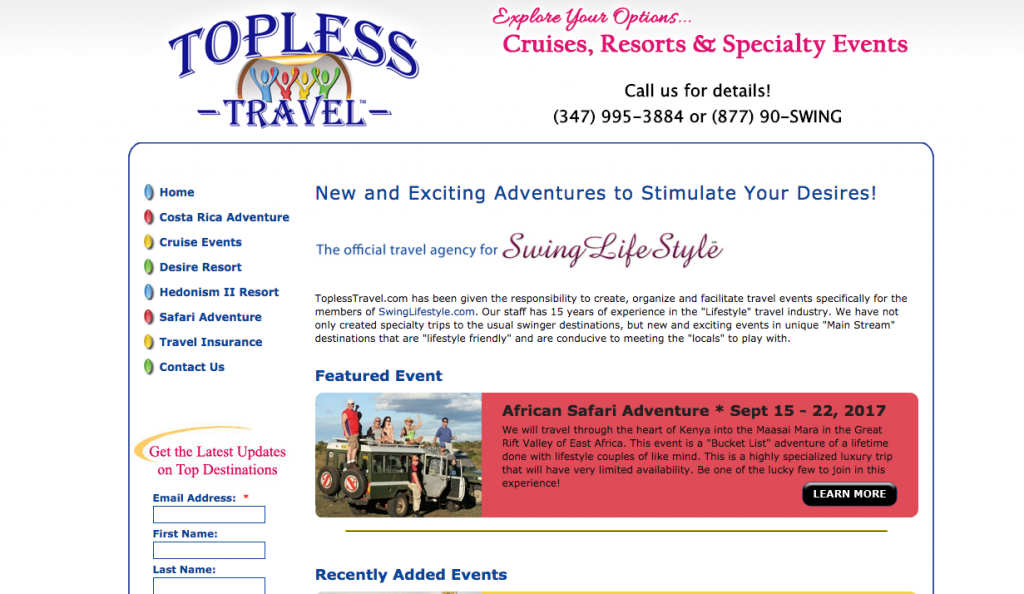 Topless Travel is a trusted and unique site that arranges swinger vacations. Couples visit all-nude resorts in an adult-only ambiance. In addition to that, they provide swinger cruises, (Bliss Cruise and Celebrity Silhouette).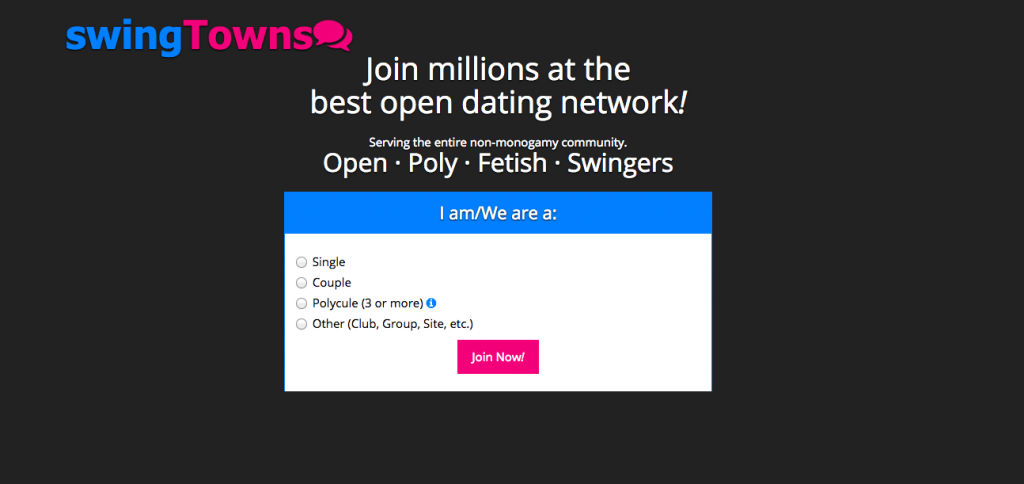 SwingTown is the Facebook of the swinger world – It has a user-friendly interface, competitive prices, and is full of users who have all sorts of preferences and fetishes (there's something for everyone). As a bonus, they seek out problematic users and encourage others to do the same, so it's pretty safe.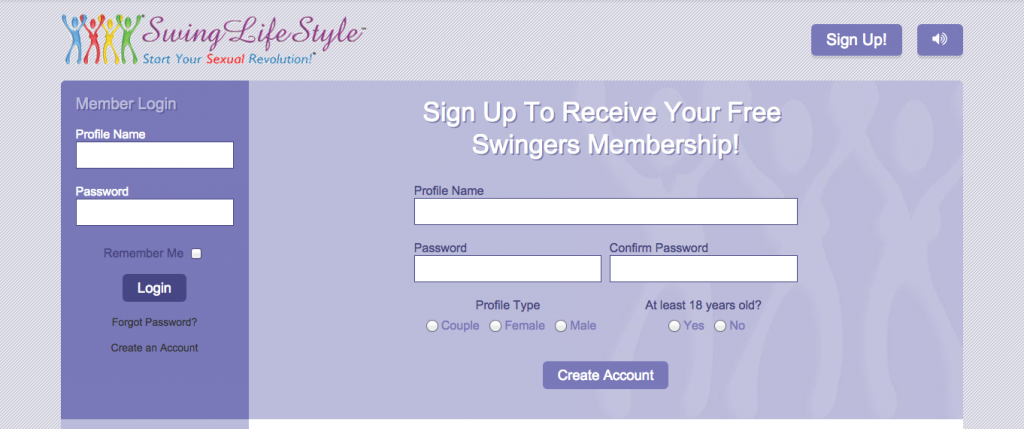 Simply sign up, discuss similar preferences with other users, and boom, all you have to do is get it on. Another cool feature of this site is that it provides a lot of info for folks who are new to the swinger lifestyle.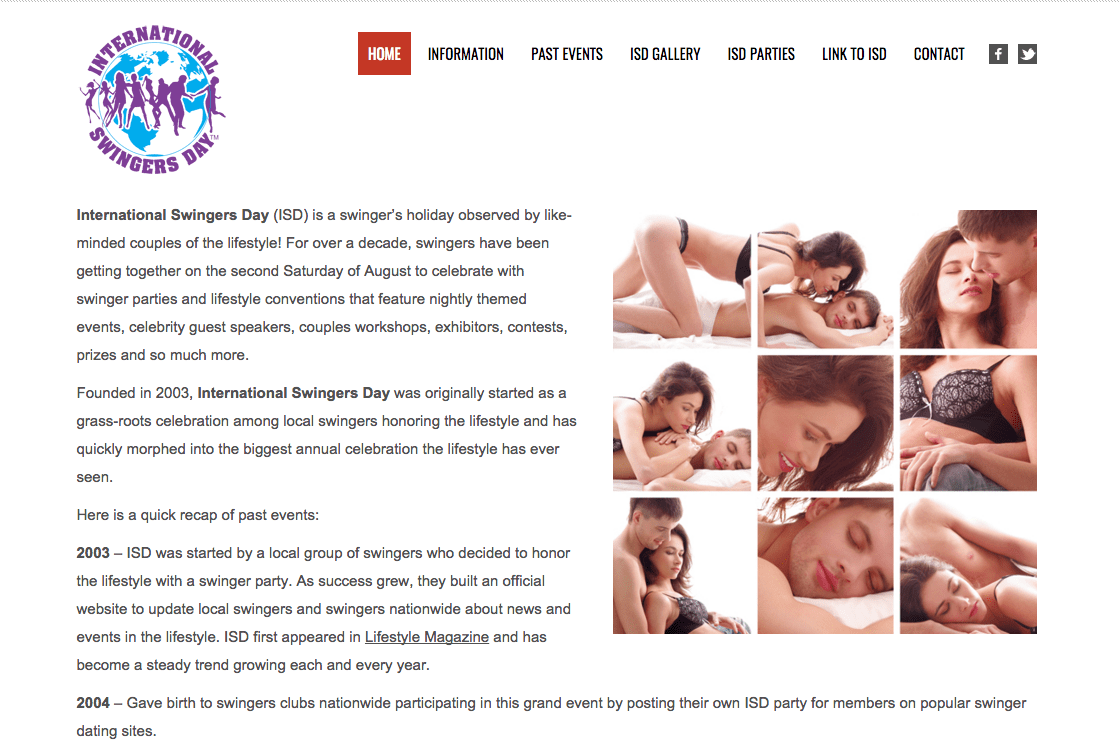 As the name indicates, this site is dedicated to International Swingers Day (ISD). To those who are interested, the website lists useful information regarding ISD; like, where it's going to be held, which will come in very handy for folks who are keen on learning more about the venue. Just visit the site for more info about upcoming events and the related requirements.
For some time, this has been a crucial website for swingers. Primarily the site offers a wide variety of articles that provide helpful tips and advice on the swinger lifestyle. In addition to useful info, it also cites sources of the information, as well as the benefits of being a swinger and all benefits you get from this kind of life. If you're looking for other swinger-oriented online communities, chances are that Swingers.org will provide you with all the necessary details about where you can go and what sites you can visit.
This is the OG site when it comes to the swinger lifestyle. Like most of the other sites, Swingers.org provides general info about the lifestyle, including the benefits of swinging, and information on how and where to find other couples looking to get d-d-d-down.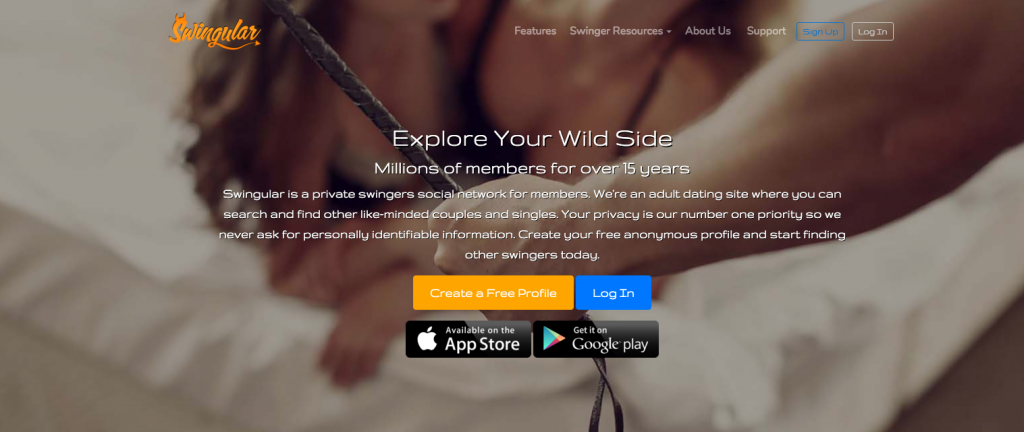 The main difference for Swingular is that it's more private than the sites mentioned above. Members have to pay to join, and the site features video chats to help you find swingers that are the right match for you and your partner.