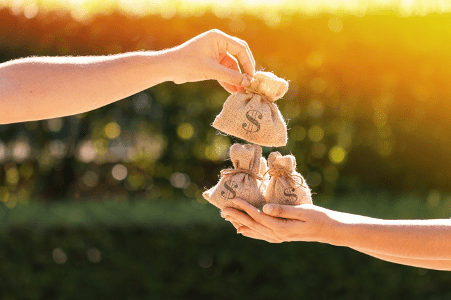 Live Blackjack is just one of the ways in which you can makes your millions from a game of Blackjack, and what's better to inspire your next big win than reading about those that have come before you? Stay tuned as we take you through some of the biggest Blackjack wins of all time!
$40 Million
Kerry Packer is well known within the Blackjack winner's circle, having walked away with impressive bounties previously. In fact, Packer has gained two of the biggest wins that the game has ever seen – all the while being a millionaire in his own right, regardless of his luck on the Blackjack tables.
In 1991, Packer played out the first of his winning streaks. He took his place at a public Blackjack table at the Hilton in Las Vegas, walking away with a whopping $7 million! The Hilton were so impressed by this haul that they even gave him a free suite for the night, later going to decorate this room with casino chips and other gambling paraphernalia to commemorate the win.
The massive $40 million win came about in 1995, at the MGM Grand, also in Las Vegas. Packer placed bets of up to $250,000 on each round and within the space of just 40 mins, he was cashing out an eye-watering $40 million! So blown away with his final payout, Packer left an extremely generous one million dollar tip for his dealers! Talk about a good day at the office!
$15.1 Million
Another millionaire who graced the Blackjack tables is Don Johnson, the CEO of Heritage Development. Johnson has been a huge fan of the game throughout his life, playing in many of the major casinos in Atlantic City.
Between December 2010 and April 2011, Johnson accumulated a massive $15.1 million over the five-month period. He is known to be a strategic player, incorporating mathematics and card nuances into his playing style. Plus, being a millionaire, Johnson often found himself placing huge bets with very little consequences – win or lose. Oh, to be that rich, eh?
$4.5 Million
Ken Uston is often thought of as the King of Blackjack Strategy, mastering the mathematical elements that rule the game. Uston is also known as a prolific card counter, a practice that is relatively frowned upon, although not illegal.
Uston's professional playing started in 1975, and by 1981, he had taken over $4 million from the casinos' pockets. It's believed that these are probably the earliest recorded high Blackjack wins, and the reason behind the multi-hand and several card decks format that we know today – as an attempt to hinder, or even eliminate, card counting.
$1.5 Million
Here we have the legend that is "shoeless" Joe. Joe was a homeless man who chose to put his $400 security cheque to good use at the Treasure Island casino, in 1995. He wandered in without any shoes and found a spot at a table, playing with no strategy or objective. However, it appears that luck was on his side this time, as he managed to gather an impressive $1.5 million win! It is suspected that the poor guy lost it all in the same night, but the actual chain of events is unknown. Here's hoping he saved a couple dollars for a bite to eat! So, do you fancy yourself as a Blackjack high roller? If these guys can do it then surely you can too!