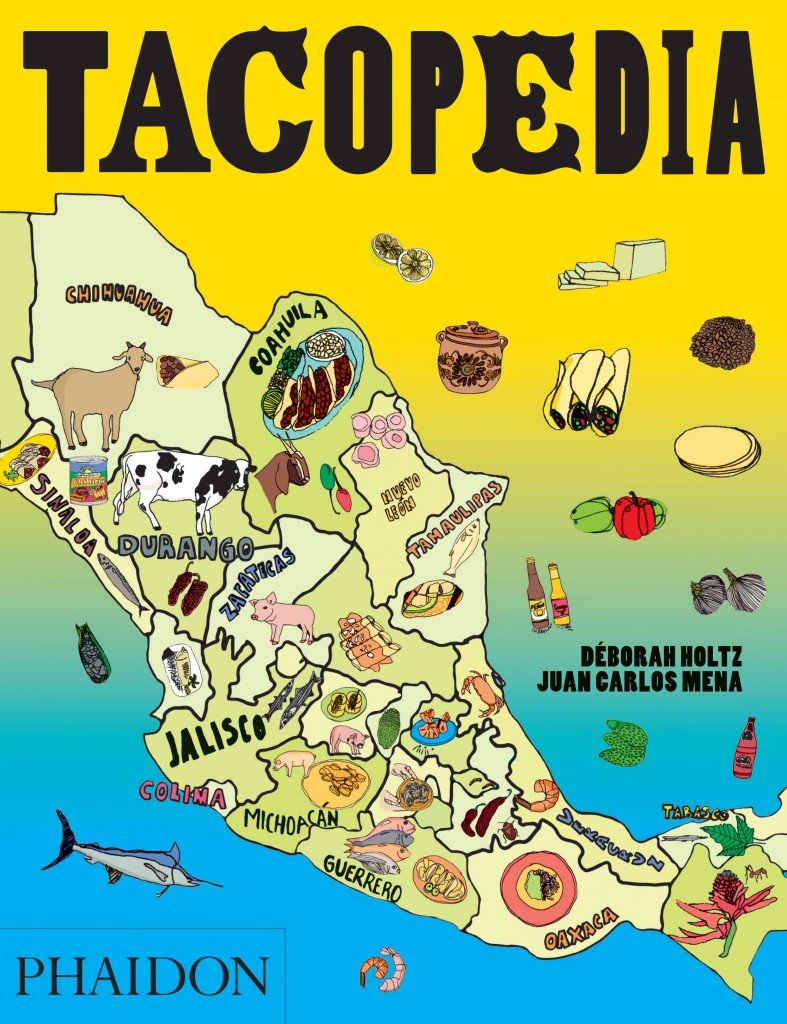 If you're the kind of guy who considers Taco Bell over some hole-in-the-wall Mexican joint, your taste buds aren't evolved enough for Tacopedia ($16 @ Amazon.com). Serving as a reference guide for all foods that fall under the taco genre, the book gets super granular about how many ways you can define a taco. From basics such as carnitas to lesser-known chilorio or cochinita pibl tacos, you'll dig through 100 detailed recipes spanning more than 300 pages. From toppings and filling to  sauces and salsas tortilla and shells — it's all covered.
Also: Check Out This Book: Death By Burrito
Even better news for guys like us who loathe words in books, Tacopedia is stuffed with fun illustrations and maps, as well as sharp photography.