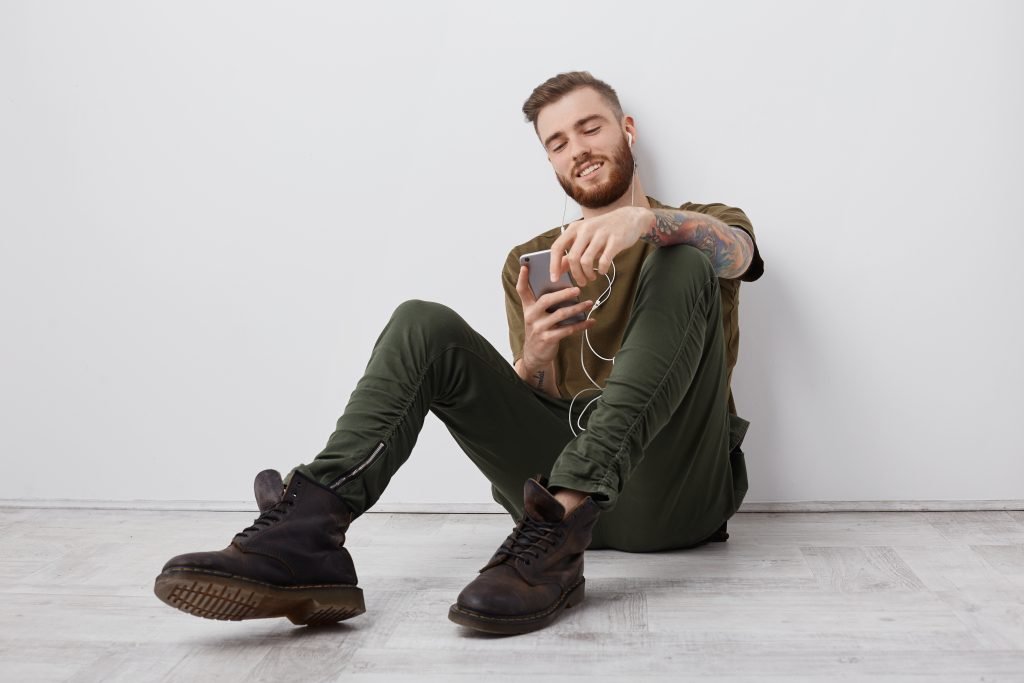 Looking for the best pair of boots for this season? We've got you covered. Ditch those glossies you've been looking at for the best in style. The latest on-trends and inspirations are now found in Instagram feeds by bloggers and stylists. The keep sharing their tips and style recommendations freely. From custom bootmakers to stylists sharing their fashion ideas, there's a lot to explore. However, Instagram is littered with so many accounts, so how do you know which ones to follow?
From care tips to work boots recommendation, you can streamline your favorite Instagram boots from your favourite accounts. Below are a few things to keep in mind while choosing your favorite boots Instagram. 
Number of followers: Getting large numbers of followers is a skill in itself. A lot of time and effort is invested in creating a large fan following. Stylists and bloggers that inspire and promote free expression are usually popular. A stylist or blogger with a large following has already established themselves as influencers of social value. You know their advice should be taken seriously!
Creativity: Instagram is all about free expression and how inspiration from daily life can capture the essence of things that bring us joy. Photographs is the key element that makes Instagram so popular. Who doesn't like strolling through beautiful pictures of things they are passionate about? From documenting the intricacies of design to gorgeous photographs styled to perfection, an Instagram account that has elements of creativity is a visual treat. From bespoke suits to trendy boots, a dash of creativity is what turns an informative post into an engaging one. While scouting for the best Instagram boots accounts to follow, check if it's visually appealing and information is engaging. Are the product pictures realistic and inspire you to make a purchase?
Uniqueness: One of the key factors that attracts users to any profile is their uniqueness. While going through an account, make note of what catches your eye in the first few moments. In most cases, what catches the eye is a strong and cohesive feed that not only provides information but is also inspirational. An influencer's personal style, brand aesthetics, style of photography and content together determine the uniqueness of an account. To choose a boots account to follow, look at how your personal style can be enhanced by knowing the unique products or styling tips given by the influencer.
User engagement: A good Instagram feed is engaging. As a user, if you have limited time and attention span, it's best to look out for informative and visually appealing accounts. This is because a picture is worth thousand words, so the content speaks for itself. Choose accounts with active user engagement on their feeds. It's also important to check the response time of the influencer. Following an account with regular feeds and conversations will keep you up to date on the trends and others' feedback on a certain product or topic.
Quality of the content: Choose an account that is your go to bible for anything boots. A good boots Instagram account will not only update you on the latest trends but will even give boots care tips for your worn-out pair. While regular feeds are a must, the account you follow should be able to inspire you on new products and notify you about limited additions, sales and similar announcements.
Visual storytelling: A boot lover knows every pair has a story to tell. An Instagram feed that can tell you an inspirational tale with engaging words and beautiful images and make you want ever pair, that's an account you'd want to follow. Visual storytelling can help you engage more with the products
Instagram boots to follow
While Instagram is flooded with influencers and brands, it's important to select those that reflect your personal style, aesthetics and values. Here are a few good Instagram boots to follow:
Justin FitzPatrick: From custom made brogues to good year welted boots, Justin has a taste for the finer things in life. Follow him for fine shoes from around the world.
For the love of men's shoes: This is a classic. For the love of men's shoes features products from factories and shop floors. Follow this account for the latest goodies in the market.
Shibooe: Matt has an amazing boots collection. Follow him if you're looking for the Instagram boot that's classic and trendy.
Key Takeaway
Ultimately, it's you who will wear the boots, so make sure to get the best pair that matches your preference and style. The above-mentioned tips will help you explore more options to buy your most favorite pair. So, what are you still waiting for? Go grab the best trending pair of boots!!!