Rather than carry around two bags — say, a messenger bag and backpack or duffel — many guys use a backpack to stash everything. Whether it's office stuff like a laptop or papers or lunch or a change of clothes, the bag serves as a utility function that compacts everything into one bag to free up hands. Hey, you never know when you're going to flash someone the double thumbs up … or the finger. So it pays to have your hands free.
That said, if that's the case it pays to invest in the best gym bag and/or utility bag that works for you and your budget. Below you'll find some of the best bags for men that fit that mold …
Cool Backpacks For Men
The Core bag comes with multiple zip-up compartments, an interior laptop sleeve, a pocket for your sunglasses, as well as reflective materials for visibility in low lighting. That's an ideal option to have for commuters, bikers, or people who trek it at night. Available in vintage green/deep coal or deep coal/black.
Designed with the fitness junkie in mind, the Icon features a shoe compartment and a removable day bag. It can be converted into a single strap equipment bag. Additional features include wet/dry storage and an insulated side pocket.









#3. Locker Pack ($167 @ ryu.com)
It's a no-frills setup, but that's also what makes it a cool bag. It's lightweight with simple construction and easy access to interior pockets. Interior laptop sleeve with easy access from the outside.









#4. UA Alumni Backpack ($60 @ underarmour.com)
Available in grey, black or silver/blue. This bag is lightweight but durable with a fold over buckle latch for extra security. Also includes a zip, shop compartment.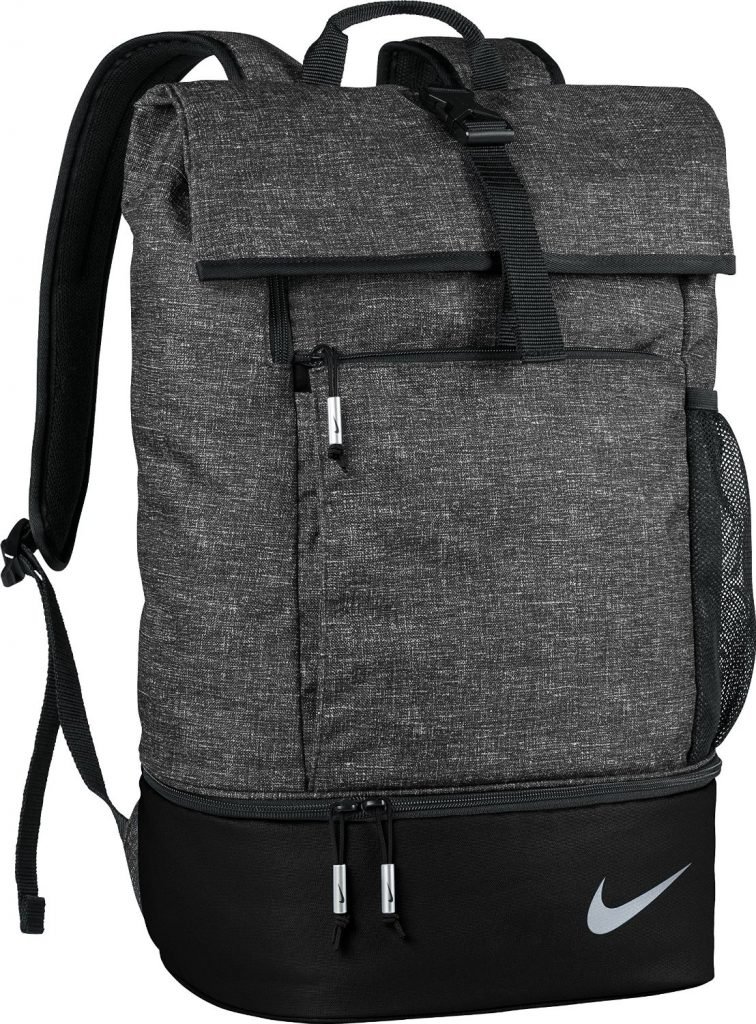 #5. Nike Sport Backpack ($65 @ Amazon.com)
Stylish and durable, Nike's bag can be either carried via shoulder strap or handles. It's roomy and can fit all of your gear with a separate storage pocket to keep your smelly shoes segregated from your other belongings. 






A good backpack is essential for any man on the go. With so many choices out there, it can be hard to know which one is right for you. But with our list of the coolest backpacks for men, you're sure to find the perfect fit. So whether you're looking for a new work bag or a weekend getaway bag, we've got you covered. Thanks for reading and happy shopping!