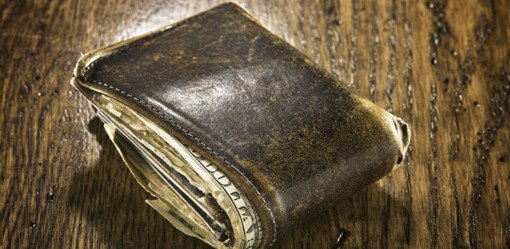 Our objective has always been to carry less in our pockets at all times. So of course we never understood fanny packs, man purses, or bloated wallets that just sits out a few feet from a dude's back pocket. That said, we also never understood guys that carry nothing on them but a license. No cash? Beat it, jerk!
Also: 5 Great Watches Under $50
So if you're a guy like us who wants a little something but nothing too substantial to lug around — read: you can't stomach carrying a Costanza wallet — we found a handful that'll hold the essentials. You'll find plenty of room for cards, cash, and your ID — but not a ton more. So you'll be forced to ditch the mounds of bar tabs and receipts you feel compelled to jam into your current wallet.
Also: Cool Messenger Bags For Guys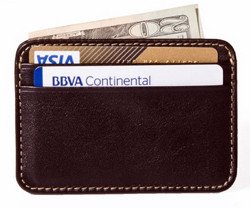 #1. SHAMROCKWALLETS Men's Minimalist RFID Blocking Leather Wallet ($14 @ Amazon.com)
No frills here, but the wallet has what you need to carry enough to get by: two front card slots for credit and debit cards, and one rear slot for your license. There's also a secluded middle slot that's big enough to hold a few bills.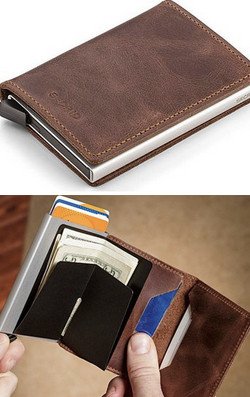 #2. Secrid Men Slim Wallet ($85 @ Amazon.com)
For guys who carry a lot of plastic, this is a great option. With room for 12 cards as well as some cash, this wallet is surprisingly slim for its carrying capabilities. Plus, but the aluminum credit card holder inside brings the cards out gradually with the press of a button (see pic to the left).
NEXT: SADDLEBACK LEATHER BI-FOLD