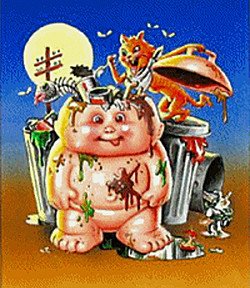 We're giving you the benefit of the doubt by assuming you don't smell as rancid as Stinky Stan from the Garbage Pail Kids. Go ahead and pat yourself on the back for that. However, despite your best efforts,  you still might possess a slight stink. And even a fraction of stank can leave a wrong yet lasting impression or ruin what could otherwise fruitful evening with a woman (read: sex).
Also: 16 Products That'll Make Your Hair Look Better
Combat reeking like a sack of rotting detritus by keeping your pits and, uh, down there fresh and clean. (Natural deodorant and Dude Wipes are easy go-tos for that). Also, choosing the right cologne. Our advice: Go easy on your fragrance in the a.m. on workdays. The last thing you want is to give your co-workers another reason to bitch — and too much cologne will do just that.
Also: 9 Great Shampoos For Guys
Plus, you're most likely showered and smell somewhat decent. Later on, after sweating, sitting, walking through secondhand smoke, and eating onions, a light spritz can go a long way. Especially before a dinner date or happy hour. In search of new colognes for fall? Here you go …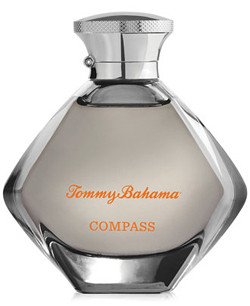 Tommy Bahama For Him: Compass Cologne ($40 @ Amazon.com)
Notes of smoky cedarwood, gray amber, and sage make it an ideal fragrance for the fall season, but the overall scent isn't dominated by any one particular ingredient — so it's an option for all seasons. And we like that. Putting an expiration date on a cologne to fit a specific season seems like waste of money. What saves Tommy Bahama's Compass from this is the inclusion of aromas like lemon, spicy pimento, lavender. There's also something called "warm tonka bean" but we have no goddamn idea what that is. But we think we like it.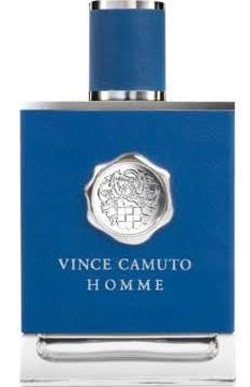 Vince Camuto Homme Eau De Toilette ($55 @ Amazon.com)
Vince Camuto's foray into the world of manly scents provides an outdoorsy feel with hints of cedar and pine, but still manages to cover ground as an all-around fresh and clean option thanks to juniper berry, citron, warm musk, and iced gin.

Guilty by Gucci ($46 @ Amazon.com)
Looking for something to replace body spray? Great move. Nothing repels women more than a walking chemical spill. This Gucci Guilty was engineered for casual wear and features hints of patchouli, cedar, and amber.