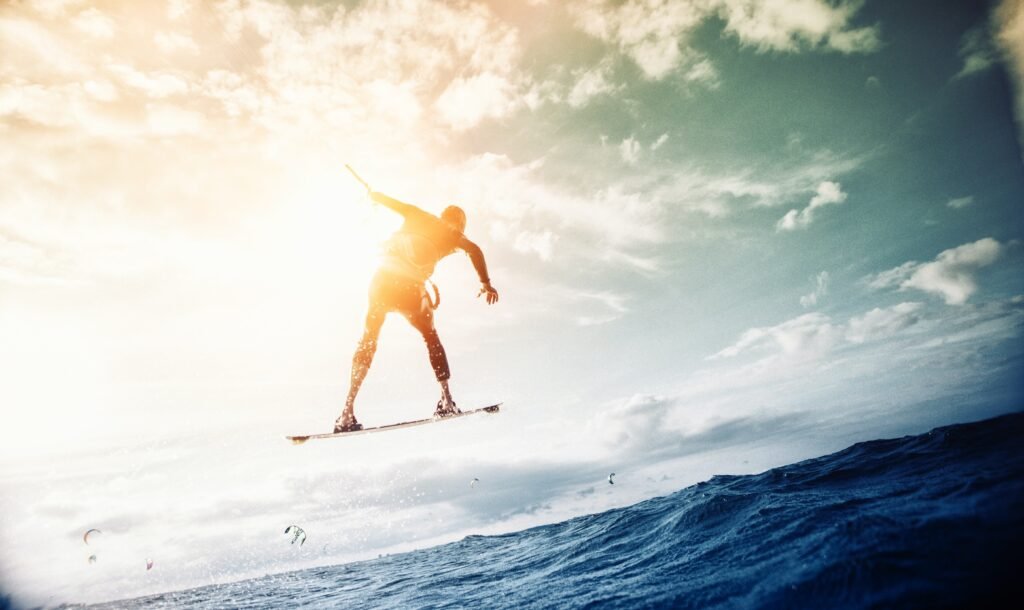 If you have not entered into the wonderful sport of wakesurfing, it is time to get started this summer. It is normal to be apprehensive when you are starting out in a new sport, but not trying it means that you will never be able to do it. There are plenty of reasons that you should try out the sport and do it right away. Here they are.
Get outside. The first reason is that you need to get outside in the summer. We are too often trapped indoors and stuck in front of screens. Getting out in the fresh air is good for your health and the fact that you'll be getting exercise at the same time is really great. So many of us have spent even more time indoors and online lately that doing anything outside is incredibly good for your mental and physical health that you will be amazed by how good you feel.
There is a lot of help out there. You do not need to worry that you are going to be learning this all by yourself. There is more help out there to know what to do and where to get supplies than ever before. You can go on websites like Wakeboard Buddy to find the best wakeboards on the market. You can look for lessons at your local lake or water sports business. There are so many tutorials out there as well, that you are really not on your own. In fact, you might discover that there is almost too much information out there to sort through, but without a doubt, you can find the answer to any question that you might have.
Socializing is good for you. We are all a bit deprived on the social front after 2020. With a series of quarantines and lockdowns, actually getting to spend time with friends is novel at this point. Since things are improving, getting out this summer and spending time with friends and family is incredibly good for your mental health. Humans are social creatures, but we are all missing a little bit of social interaction at this point. When you go wakeboarding, you can chat with your friends in the boat, cheer each other on, and generally just spend quality time together. Maybe you will even have an opportunity to meet new people as you try out the new sport.
There is no real time commitment. Even though we all know that you will never improve in anything without practice, wakeboarding does not need to be a consistent kind of thing. Of course, if you want to master the skills and learn tricks along the way, you will need to practice, but it is not a team sport that has set times that you have to participate. You can go out at your leisure and practice when you feel like. This is ideal for people with busy schedules who really can't dedicate a huge chunk of time to being out on the water. It can be very casual and fun.
It is easy to get started. Some sports are really hard to get into. There might be a huge learning curve that is overwhelming and makes the sport seems straight up impossible. Wakeboarding is not like that. It does not require some kind of athletic prowess to be able to do. Of course, as all things are, it will come easier to come people than it will for others, but it is generally easy to pick up and to get started in without needing to fuss about a learning curve. You can get out on the water right away. No intense training or practice is required.
It's really fun. Our last reason to try out wakeboarding is that it is really fun. Who doesn't like to have a good time? Get out there in the fresh air, cursing behind a boat, even if it is hard to stay upright, and getting some sun are all excellent elements that make it fun to do. Think of all of the fun that you're missing out on by not trying it out. You might regret it if you don't.
Now is the time to get out there on the water and have some fun. If you are borrowing a board, make sure it will work for your size or it might be harder. Otherwise take some friends and enjoy the water this summer.