After a four-month lockout over collective bargaining agreements, NHL owners and players are finally ready to start playing some hockey. But the question is, after 113 days of seeing no pucks — or teeth — skip across the ice, will hockey fans come back to watch?
According to Forbes, attendance and revenue weren't adversely affected after the 2004 lockout. But the NHL isn't banking on lightning striking twice. That would explain why they've come up with some … innovative promotions to entice fans to come back to catch a game. Here are some of the more creative: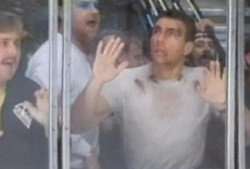 • The first 10,000 fans to purchase tickets online get VHS copies of Sudden Death, Jean-Claude Van Damme's 1995 thriller about terrorists acting all terroristy during the NHL Stanley Cup finals.

• Every tooth knocked out by a fist or a puck is awarded to a lucky fan!  

• Fans who purchase tickets behind team benches get free blood-soaked towels all season long.
• Women who tweet pictures of themselves at games with the hashtag #yestherereallyarefemalehockeyfans are entered to win a Sports Illustrated Ice Skate phone.

• In between periods of a Stanley Cup game, one lucky contest winner will have the chance to drill a puck into the crotch of Stephen Baldwin as payback for Slap Shot 2.

• Any fan who weighs more than 350 lbs. gets a free Zamboni ride.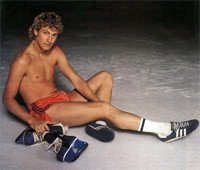 • Fans who sign a contract promising never to google images of Wayne Gretzky's hot daughter get to take a photo with one of the Great One's jock straps from the 1980s.
• Players and owners will promise not to schedule their next lockout till 2014.