Chapped lips, chapped lips, chapped … well, chapped anything can be a painful and annoying skin condition. The worst part: some forward thinking could have helped you avoid the condition to begin with. How? Well …
Wash Smarter
Washing your hands during the winter time when you're cloistered indoors and surrounded by germs is a must. However, you have to dry them with as much care as you wash them. Leaving excess soap on there can lead to chapped hands. Also, so can using water that's too hot by removing natural oil from the skin. A better option: use lukewarm water.
Sanitize While You Moisturize
When you're out and about with no access to running water, using hand sanitizer can help ward off potentially harmful bacteria and germs. Unfortunately many alcohol-based solutions can also dry your hands. Gold Bond Ultimate Hand Sanitizer Moisturizer ($4 @ Amazon.com) is a good option.
Avoid Harsh Chemicals
Seems like a no-brainer, right? Too bad you probably handle cleaning products or wash dishes without gloves. Bad move if you want to avoid Winter Hand. Skin irritations can lead to dry skin and chapped hands.
Wear Gloves
Keep your hands warm and away from the brutal temperatures. Need new gloves? We made a list here.
Lastly, moisturize. And then moisturize some more with any of these products that are engineered to treat chapped hands.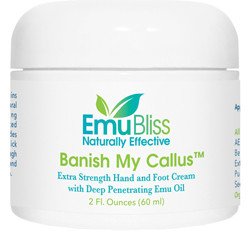 1. Emu Bliss Banish My Callus ($15.50 @ Amazon.com)
The all-star ingredient is emu oil, which penetrates deep within the layers of the skin 20 times better than standard mineral oil. This thick, creamy formula works on dry hands as well as hardcore calluses. It's guaranteed to work, and for some odd reason it doesn't, EmuBliss will refund your money.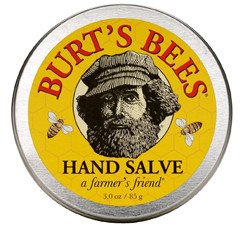 2. Burt's Bee Hand Salve ($7 @ Amazon.com)
Beeswax acts as a barrier against the elements while the botanical oils heal and soften the skin. This non-greasy formula will penetrate quickly while leaving a protective barrier from the elements. Also, there's a photo of a creepy bearded vagabond on the tin. It won't do much for your chapped hands, but it's pretty damn cool.


Next: Jack Black, Every Man Lotion, Thymes Hand Lotion