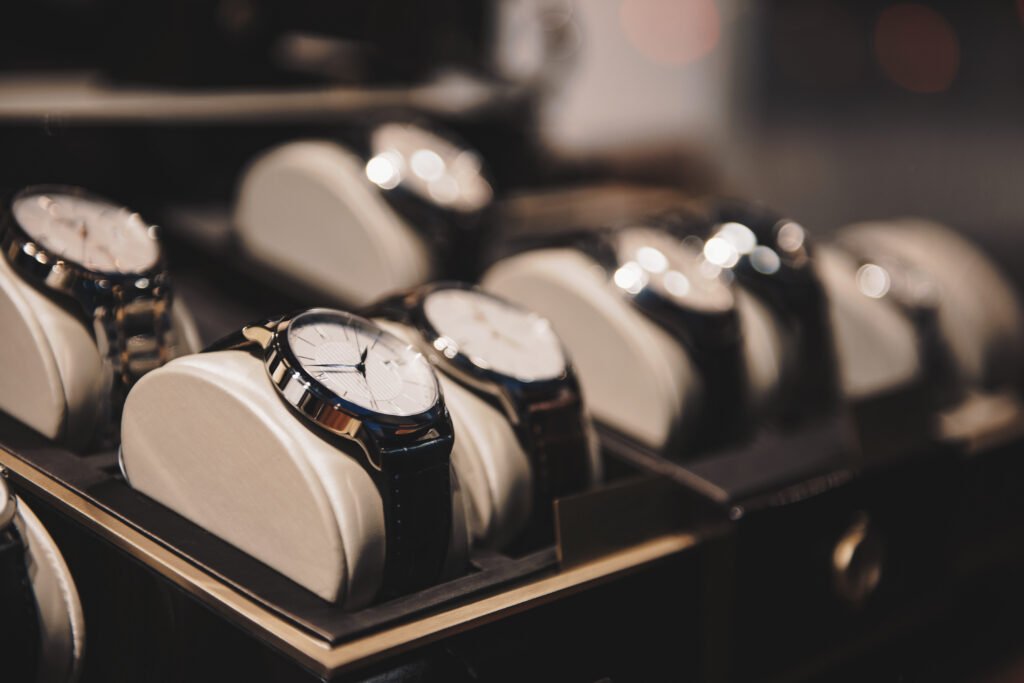 A watch is a must-have accessory that can upgrade your overall look. Aside from being a fashion staple, it also serves as an extension of yourself, reflecting your distinct personality and taste. Due to the abundance of options available on the market these days, purchasing a new watch for your collection or as a gift for yourself can be a difficult task. There are just so many brands, styles, and features to choose from.
A watch can be a crucial accessory to complete your ensemble, but not every type of watch will suit everyone. You might end up not wearing your new watch if it doesn't match all your outfit choices or if it feels uncomfortable on your wrist. So, it's essential to choose the right one.
Aside from the watch itself, you can now change watch straps to match your personal style. Several reputable replacement providers such as Watch Straps are worth checking out.
With that said, here are a few helpful hints to keep in mind when looking for the perfect timepiece.
Consider Your Outfit Style
When choosing a watch, consider your style or preferences. You can start by looking through your current wardrobe to determine your style.
If most of your clothes are traditional or simple, a mechanical watch with a classic style usually works best. You can even go for a vintage piece as they're making a comeback on the market these days, including pocket watches.
When your wardrobe is a combination of bold patterns and bright colors, go for a watch with a simple design to avoid a conflicting element or buy one that complements most of your wardrobe colors.
If your wardrobe is a blend of various high fashion and formal styles, you should opt for a versatile timepiece that matches well with any ensemble, such as a quartz watch or luxury watch.
Watch Designs
Nowadays, watches come in various designs, ranging from casual to sophisticated. You need to select a design that adds an accent to your ensemble and ideally fits the look you want to convey.
The major manufacturers of watches continuously release new designs and styles to cater to the different tastes of customers. If you visit a store or an online shop, you can choose from various timepieces. Depending on the specific look you're after, you can pick a design that best matches your personality, whether you want a casual or a sophisticated piece for special events.
Watches come in various types of styles, such as the following:
A mechanical watch is a classic option, with intricate interior machinations centered on the use of the mainspring, a component that powers the watch. To keep your mechanical watch ticking, you wind the mainspring by hand.
An automatic watch has the same intricacies as a mechanical watch but has a self-winding mechanism that uses the wearer's kinetic energy to keep the mainspring functional.
An analog watch is a traditional and popular display type for watches. The timepiece has an hour hand, a minute hand, and sometimes a second hand. Most have dials with a simple interface with numbers written either in Roman numerals or numerical form.
Casual watches are available in a variety of designs and at reasonable prices. Its versatility makes it suitable for almost any occasion. You can wear one daily to add a pop of color or style to your outfit.
A dress watch is suitable for formal and semi-formal events, especially with suits and tuxedos. The timepiece should blend in seamlessly with your chosen ensemble.
Luxury watches are manufactured by well-known watchmaking companies. Most luxury timepieces are made of precious materials and incorporate high-end movements and finely crafted components into their designs.
Features
The majority of watches today have an array of features. Some of the common features are luminosity, water resistance, and multiple sub-dials. This makes it even more challenging to choose the right watch for you.
If you want to choose the one that best suits your personality, try to decide on the features you want the most to make the selection process manageable. For instance, choose one that would be helpful for your day-to-day activities. If you're a fitness enthusiast, a smartwatch may serve you well. If you're a diver, a water-resistant watch would best suit you.
Make sure the watch you're going to buy has the features you need. Although not all types of watches come with various features, you have assorted options regardless of which type you choose.
You might want to think about these features:
Smartwatch features (fitness tracking, navigation, etc.)
Battery or wind-up functionality
Adjustable band
Large or high-contrast dials
Stopwatch function
Price
You should also consider the amount you're willing to spend on a timepiece. Today, watches usually range from affordable pieces to those costing thousands of dollars. With this in mind, it's crucial to determine your budget range and stick with it.
When you set a budget for your watch, you might want to consider the following:
If you're more extravagant, you might want to look into luxury watches, which start at around USD$500 and go up from there. Expect to pay at least USD$500 for a mechanical Swiss watch, with more options available in the USD$1,500 range.
For a frugal spender, you can find good quality timepieces starting at around USD$50 and going up to USD$100, such as casual watches without any mechanical movement.
If you fall somewhere between an extravagant and frugal spender, you can still find lovely watches for less than USD$500. Japanese watch brands are suitable options within this price range.
Final Thoughts
A watch is a must-have accessory. If you're planning to add a new timepiece to your collection, these tips will give you an idea of what kind of watch is suitable for your personality. In addition to being a timepiece, a watch is a fashion statement or accent that shows off your personality and style. A piece with all the features you need will ensure a timepiece that you'll love for years to come.