#4. Heat Factory Fleece Headband ($14 @ Amazon.com)
Heat Factory Fleece Ear Warmers come in a standard one-size-fits-most headband construction with a twist: they include pockets to insert Heat Factory warmer packets! For prolonged time in cold temperatures, the heavy-duty fleece headband plus warmer packets are a win-win. These headbands are great for runs in winter and journeys into the unknown to locate and slay Big Foot.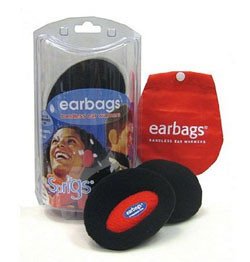 #5. Earbags Bandless Fleece Ear Warmers ($13 @ Amazon.com)
Earbags are a unique alternative to the standard ear-gear, and come in sets of two: one slip-on cover for each ear. That doubles your odds of losing one, but still, they are different from the other options we've listed.  Plus, they work. The Earbags' interior is covered in Thinsulate to provide superior insulation without sacrificing the wearer's hairstyle or ability to hear.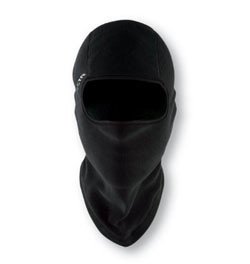 #6. Chaos -CTR Chinook Micro Fleece Balaclava ($12 and up @ Amazon.com)
Sure, you'll look terrifying to passersby — but you'll be warm while doing so. The soft fleece comfort on the inside with Lycra binding to seal out the wind will keep your skin protected against  Old Man Winter's nasty breath. In fact, the three panels fit so snugly around your face with specifically engineered microfleece you could move to Hoth and live outdoors, if you felt so inclined.



Also Read: 11 Winter Hats That Won't Make You Look Dopey
Okay, one hate might make you look a little dopey, but the other 10 won't. Probably.