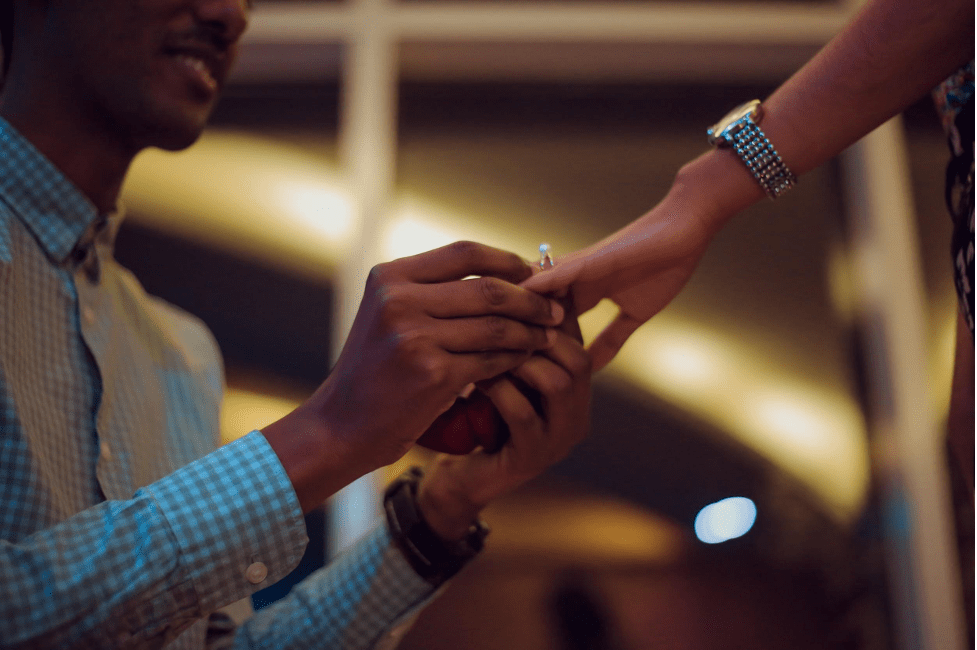 You have likely heard the phrase, "when you know, you know." In many situations, this phrase is referring to love. When you know you love someone, there is no doubt that you want to spend the rest of your life by their side. Once you have found the person that you know you want to marry, you can invest deeply in your relationship. After years of sending flowers and going on dates, you will reach a point when you will determine if you want to enter into a marriage with your significant other. Marriage proposals are intimate and personal. In this article, we will share tips on planning the perfect proposal.
1. Make It Personal
Although you may have seen dozens of creative engagement ideas on Pinterest, no one knows your partner like you do. Although you can use the same ideas as someone else, integrate personal touches into the experience. Where did you go on your first date? What is her favorite wine? As you plan out the details of the proposal, incorporate sentimental moments that are meaningful and personal.
2. Pick the Perfect Ring
If you want your partner to be thrilled about the engagement, make sure that you purchase the perfect ring. Whether you pick out the ring alone or with the help of your significant other, this decision should be made with caution and care. Nowadays, there are so many amazing jewelers that sell intricate and unique pieces. If you are trying to get the piece back in a timely manner, Love and Promise Jewelers has a wide selection of ready to ship engagement rings.
3. Communicate Thoroughly
Although the engagement may be a surprise, you want to be confident that your significant other is ready to make this commitment. As you prepare for the engagement season, take the opportunity to have meaningful conversations with your partner. During this time, gauge their level of commitment and determine if they are ready to take the relationship to the next level. Before planning out the details of the proposal, ensure that you are on the same page as one another.
4. Prepare the Details
After you purchase a ring and communicate with your partner, you can begin planning the details for the proposal. Do you want to have a photographer on standby? Do you want to host a celebration with friends and family? In the details of the event, you have the ability to be creative and show your partner how much you care for them. Some details to consider are:
A celebration after the engagement
A meaningful location for the proposal
The placement of a photographer
The words you want to express before you pop the question
The moment that you propose will be filled with both nervousness and excitement.
Summary
Proposing to your significant other is a major milestone of life. As you prepare for engagement, make sure that you are on the same page as your partner. As you fall in love with your significant other, you can pick out an engagement ring and plan the perfect proposal based on their interests. This moment will change the trajectory of your entire life. Due to the excitement surrounding this event, it is important to thoroughly consider the details.