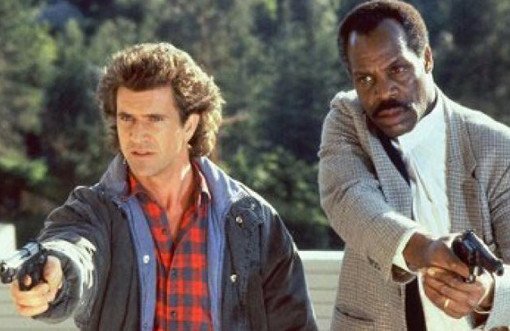 Say what you will about Mel Gibson's behavior in the years since the film — and about his hair style in the film — but Lethal Weapon is (arguably) the greatest buddy cop movie ever made. After all, it has all 11 elements of a great buddy cop movie: Action, humor, drugs, nudity, helicopters, explosions, double-crosses, rain-slicked nighttime streets, saxophones, guitars, and Gary Busey.
Also: The 11 Best Colleges In Movies
It also has plenty of lessons to impart. And so to honor the first time Detectives Martin Riggs (Gibson) and Roger Murtaugh (Danny Glover) teamed up, we've put together a list of the things Lethal Weapon taught us and continues to teach us. After all, we'll never be too old for this shit.
1. Coke dealers who moonlight as Christmas-tree salesmen are extraordinarily careless.
2. Never insult the cooking of your partner's wife if you also admit that you crave bullets for breakfast.
3. 50-year-old dudes can still kick ass.
4. Cops don't always dress like cops. Sometimes they dress like accountants and homeless truckers.
5. The Three Stooges eye poke actually works sometimes.