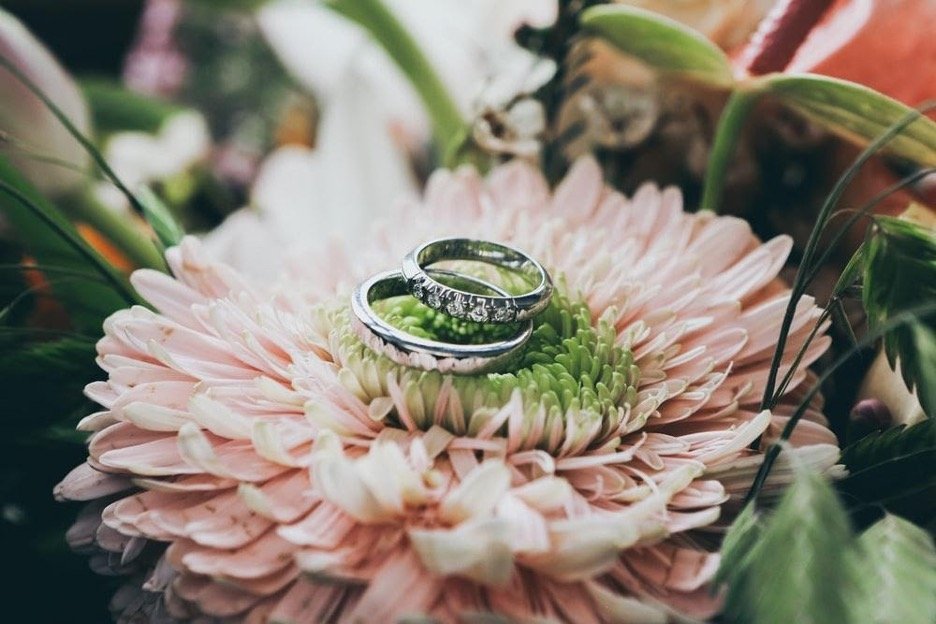 If you're looking for an authentic and unique ring style, the hammered wedding band is exactly that. They are stunning and have a very distinct look to them. You can find hammered wedding bands in a ton of different styles so before you buy one, take a look at these qualities to consider.
Materials
You should definitely look at the materials any wedding band is made of before you buy. This is an indicator of whether or not it will be a material that is going to be worth your money. Every retailer pretty much openly discloses what their hammered wedding bands are made of.
You will find them in gold, silver, tungsten, titanium, and more. Hammered wedding bands do not have to come from just one material so if you have a preference, just look for that material.
The most common wedding band materials that are hammered are probably tungsten, cobalt, or titanium.
If you're not quite sure what material you want, do a little bit of research on them but you can also know that the three most common materials are all durable and probably won't wear out easily from average wear and tear either.
The materials matter if you want your wedding band to last well.
The Look
Part of choosing your wedding band is choosing a style that you like, right? Maybe you know that you want a hammered band but that's really just the tip of the iceberg. When it comes to hammered bands, there are still a ton of different styles.
For example, do you want both bands to be hammered? Do you want your bands to be a matching set? That should get you started at least but then let's think about this a little bit more.
Do you want a specific color for your wedding bands? Copper and rose gold are really popular right now but you can easily go with silver or gold colors or even some non-traditional colors like red, blue, purple, and black.
Then, you also need to think about whether you want the entire ring to be hammered or just certain parts of the ring. Some rings are fully hammered but others might just be hammered on the top side or even just a hammered center with smooth sides.
The look is up to you. Make it your style!
Budgeting
When you are picking out your wedding band, consider your budget. You don't have to necessarily spend a ton of money to get a good ring. However, you do want to know what kind of budget you would like to stay in before you purchase the ring.
Setting a budget will give you a good starting point when you are shopping for your ring. You can narrow down your search by making sure you only look at rings that fit within the allowable budget.
You can find any style to fit your budget most likely. While you need to mind your budget, also be sure to check out all of the details and make sure you are getting a good ring for the price that you are paying.
Quality Matters
As you look at all of the details, always consider the quality. Sometimes, the material will make a difference in the quality. Just be sure you are getting an authentic ring and you know what to expect for care and maintenance.
Get an idea of the durability that you can expect and then follow the recommendations to care for the ring. This will be the best way to make your ring last for many years to come.