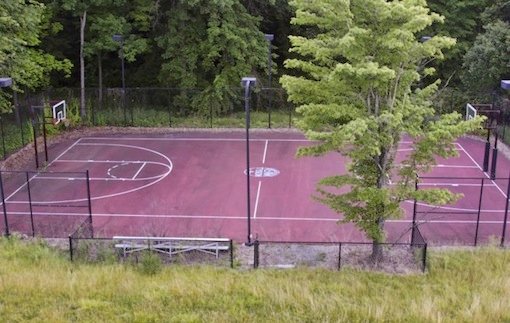 The insignia at the center of the court reads, "It's a Family Affair / Team Tyson / All For 1, 1 For All." Unless of course you called his basketball court pink. Then you were totally off the team. And in grave danger.
Also: 8 Drink Coasters That Aren't Totally Lame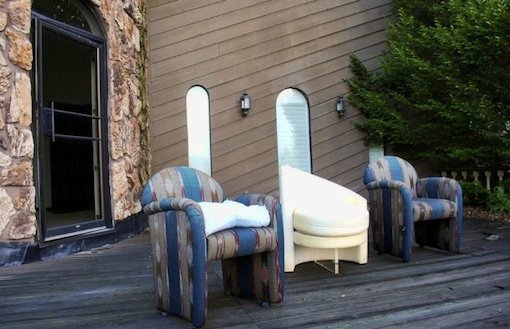 Sometimes Tyson liked to lounge on his deck and enjoy the sunset whilst sitting in the ugliest chairs ever made.
Also: 6 Cool Housewarming Gifts For Guys