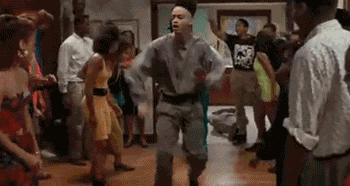 At one point or another, you're going to be invited to a housewarming party. And unless you want to look like a selfish asshole who just showed up for the free booze and pigs in a blanket, you're going to have to bring a good housewarming gift with you to the party.
But what constitutes a good housewarming gift for a guy depends on things like A) how well you know the person you're gifting, and B) how much you're looking to spend. Seeing as the unemployment rate is still hovering near seven percent, we're guessing you want to save a few pennies. So whether you're going to a housewarming party of an acquaintance, co-worker, or your girlfriend's best friend's friend's best friend's bestie guy pal, these housewarming gifts for dudes will do the job.
HOUSEWARMING GIFT IDEAS FOR AN ACQUAINTANCE
The Lucero family has been growing olives for three generations — and their olive oil is known for being some of the best in the U.S. This gift set includes 8½-oz bottles of Lucero's balsamic vinegar, 100 percent Mission extra virgin olive oil, and Arbequina Three-Star-blend extra virgin olive oil. Even people who don't cook will appreciate the gesture and the classy presentation of the bottles. But seriously — what weirdo wouldn't enjoy a nice set of oil and vinegar?
Booze-related housewarming gifts are always appreciated. An acquaintance will appreciate a bottle of whiskey and these six sharp-looking tags to go along with it. Unless that person is a teetotaler. In that case, you're pretty much screwed. Don't ask for the tag back directly; that's classless. But dropping a hint that if the person were to want to give it away it a deserving person, it would go nicely in your liquor cabinet.


NEXT: FOR A GOOD FRIEND