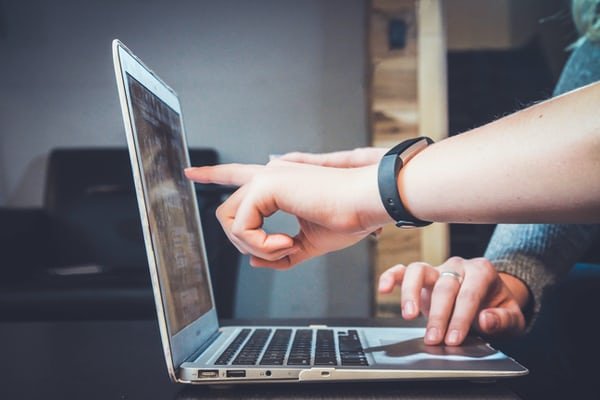 While it may seem commonplace to have these many digital amenities today, it was not always so
The 90s was one of the most influential decades in history, not because of fashion trends like overalls and grunge wear or the explosion of 'Ice Ice Baby', but rather due to the birth of one life-changing technology: the World Wide Web.
In the years following, the internet exploded even more, transforming everyday actions and completely altering society. Nowadays, in 2021, it seems obvious that digitalisation has changed life was we know it, but when we look back and truly examine a few key businesses that it has affected, we can see its great power in a new way.
Here are some industries from different sectors that have undergone, and continue to undergo, a digital makeover in the 21st century thanks to that breakout technology back in the early 90s.
Media & Entertainment Industry – Streaming Content Becomes Mainstream
If you lived in the U.S. during the 90s-mid 2000s, you most likely remember those Friday night strolls through Blockbuster, browsing for your favourite film on VHS with your friends, excited to go back home and pop it in with a bowl of popcorn sitting on your lap.
However, the rise of popular streaming services such as Netflix, Amazon Prime, and Hulu marked the downfall of the legendary video store chain, replacing it with more accessible, around-the-clock content that offered a wide range of series, movies, documentaries, and more at the very click of a button.
Before these services, renting a film looked like driving to a store to search through dozens of titles just to bring them back to your living room. On the contrary, now it looks like paying as low as £5.99 for a Netflix subscription that brings a whopping 3,781 movies right to your television screen. In fact, nowadays it is common for many households to swap out their cable for Smart TV technology that prioritizes access to streaming services like these.
Gaming Industry – The Rise of Virtual Casinos
In the same way that the commute to a video store has been replaced by Netflix, the casino industry has experienced a digital makeover which lessens the need for travel thanks to the internet. Although brick and mortar locations are still prevalent in the U.S., Europe, and many other locations, virtual casinos have provided access to a variety of titles 24/7.
The same atmosphere that permeates a land-based casino has been brought to the digital environment by the industry's most talented developers and designers. These providers first popped on the scene back in the late 90s with the web's birth, but have since grown exponentially as technology continues to advance. These innovations have made it possible for platforms to contain classic casino games with roots that go as far back as the 17th century like the French version of roulette, or "little wheel" as it is known in its native tongue.
The magic of the internet means that even the oldest games can be given new life online. Other popular activities like slots and blackjack have also become digitised with hundreds of virtual machines and tables equipped with live dealers to give the user a real-life experience even through a desktop or mobile.
Financial Services Industry – Online Banking Continues to Advance
Since nowadays its common to see people paying with their watches or phones by simple screen-to-screen tapping, it can be quite hard to imagine a day and age when digital banking did not exist. However, banks did not start offering online services until the late 90s, when they were forced to adapt to the growing digital environment around them.
In 2021, the financial services industry is practically built around online banking, with everything from user-friendly websites to personalized mobile applications to make their customer's lives easier. Now fewer and fewer people are making trips to the ATM to withdraw cash, and some have even opted for banks which function entirely online with no physical location.
With these changes come opportunities for the everyday customer to utilize financial tech tools to their advantage, strategizing their personal wealth for the long-term.
Many people find shopping online from their comfort of their own homes to be much more convenient than commuting to a physical store
Retail Industry – From Zappos to Present Day Online Shopping
Back in 1999, English businessman Nick Swinmurn founded an e-commerce store, a small site that only sold shoes. This internet business entitled "Zappos" was one of the very first of its kind, introducing customers to the art of shopping from the comfort of their own homes.
Since then, millions of people have traded in-store browsing and long commutes for digital navigation through their favourite online stores. Nowadays, Zappos is owned by the world's largest e-commerce organization, a company many people know as Amazon.