It's pricier and a little more elaborate, but if you need to tote a bunch of stuff around with you — hard drives, papers, computer, mouse, severed head, etc. — you need the extra space. The flap closure and brass buckle lock adds a stylish touch. Dimensions include 16″ length, 5″ depth, 11″ height. The briefcase colors range from mocha, tan, brown to black.
Sleek and sharp, this briefcase for men from Jack Spade comes with plenty of pockets for everything from your cell phone, tablet, and laptop accessories. The inner is lined with nylon and the zipper closure keeps your stuff safe from wandering hands and the elements.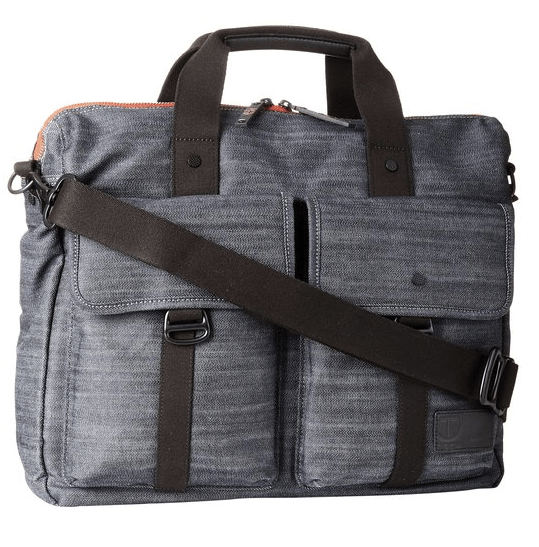 #7. The Tumi T-Tech By Icon Arch Brief ($185 @ Amazon.com) is a good compromise between a portfolio and a briefcase that offers a more casual, urban vibe. The bag is made of utilitarian waxed canvas with distressed leather trim and antiqued brass hardware. It features plenty of pockets to organize your iPad, cell phone, and documents, and the canvas will hold up well.