Concealer covers pimples, dark circles under your eyes, and the overall look that you're about to snap at a moment's notice. If you've noticed yourself looking haggard and you want to wear concealer, go ahead. We're not here to judge. But your friends might be relentlessly bust your balls if they find out you're wearing makeup, so it's imperative to pick the best concealer for your skin tone.
Also: 9 Grooming Habits That Turn Off All Women
Choosing the best concealer will help you cover up blemishes or pock marks without seeming as though you're trying to wear makeup (although you're not the only guy who wears makeup).  Corrective skin care products that feature green elements decrease redness. To reduce the appearance of dark circles under your eyes, buy a concealer with yellow undertones. If you have a ruddy skin tone, then buy one with green or blue agents.
Other things to concern yourself with:
SPF Protection
Corrective skin care products with SPF agents provide an extra layer of security. Too much sun can cause Telangiectasia, which is the expansion of small blood vessels beneath your skin. Excess sun may also destroy the elasticity of your skin, and this causes wrinkles and lines to form.
Applicator
Consider buying a concealer that comes with a pen applicator. The specialized device will give you more application control. You can brush on a minuscule amount of a liquid concealer to disguise tiny imperfections. This application device is especially good for tired eyes.
Active Ingredients
If blemishes appear on occasion, then purchase a corrective skincare product that features salicylic acid. The ingredient helps your skin fight blemishes since it delivers the benefits of scrubbing your skin without causing your pores to rupture. Salicylic acid also intensifies cell turnover.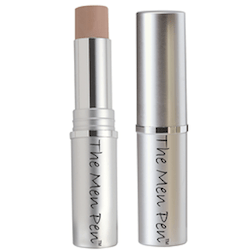 Specially formulated for a guy's skin — how, we have no goddamn clue — The Men Pen ($17.95 @ Amazon.com) is a men's concealer that covers everything from scars to dark circles under the eyes, and comes in sixteen different colors to match any shade of skin. This is considered the best concealer for men because it comes in a convenient stick form that can discreetly fit into your back pocket, bag or briefcase, making it an effective tool for on-the-go coverage.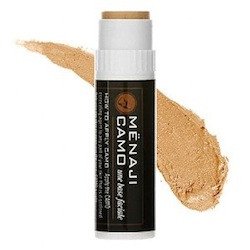 Another great product is Menaji Skincare for Men's Mënaji CAMO Concealer ($26 @ Amazon.com). This jojoba-based concealing agent is exclusively designed for men and helps create a clear complexion while helping heal and rejuvenate skin. It comes in three formulated shades and can cover everything from razor burns to age spots to blemishes, making it the best concealer for men.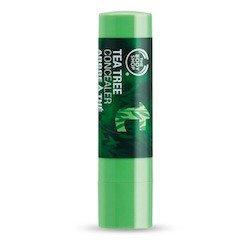 If you're looking for a bargain buy with healing powers, try The Body Shop's Tea Tree Concealer ($25 @ Amazon.com). Tea tree has anti-inflammatory properties, so you're healing while you're concealing.
Miracle Skin Transformer for Men ($30 @ Amazon.com) features SPF 20 and a minor tint to your skin. And, if women's beauty magazines speak the truth, you'll probably shrivel up wherever the light touches by the age of 30 if you're not wearing a daily moisturizer with sunscreen, so it's a good idea to slap some on every now and then anyway.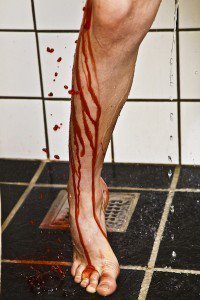 Looking For More Grooming Tips? How About … 7 Grooming Habits That Can Kill You