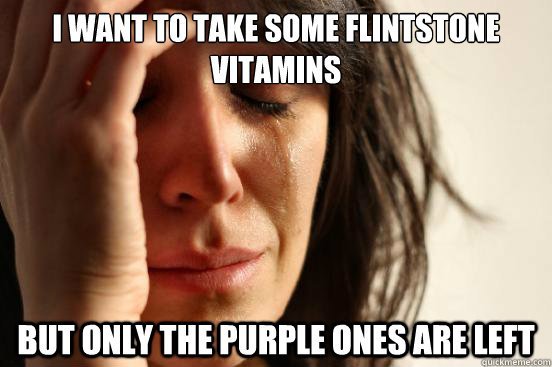 As you get older, you have to do pesky things like go to work, pay rent, and, worst of all, toss your Flintstones cherry-flavored vitamins! Okay, that's not the worst. In fact, we're guessing that the last thing on your mind is a multivitamin.  But getting into the habit of taking one might be something to consider. While research seems to ping-pong between whether multivitamins are worth the money, we think they're worthwhile.  Why? Because we asked a professional and her advice stuck with us: take a multivitamin when you feel like you need a multivitamin. Makes sense.
So if you're dragging ass, pop one. Even the best multivitamins for men aren't elixirs that'll cure all ailments, nor are they going to pump you full of nutrients that'll enable you to come to some epiphany. They're simply a supplement — an add-on to your normal diet — that'll help ensure you get the nutrients you need. Here is a handful of great options…
 The Best Men's Multivitamins
Pumpkin seed and palmetto oil promote prostate health, and the addition of adrenal blend supports muscle growth. Additional benefits include acai, a phytosterol that helps lower the absorption of bad cholesterol, urinary and prostate health, and improve your body's absorption of vitamins A, D, E, and K.
If you work out often and with high intensity you should heavily consider taking a multivitamin. One of the best multivitamins for men who train hard in the gym is the Opti-Men from Optimum Nutrition. With an emphasis on B-Complex vitamins for energy and amino acids to help cleanse free radicals from the body, these are a go-to for bodybuilders. The downside: the directions call for you to take a tablet three times per day with meals. In other words, it's an obligation.
With milk thistle for liver function support, spirulina — a plant algae that contains lots of healthy protein and iron — and pomegranate (a nutrient-packed fruit) it's a great organic-fueled multivitamin for men.
Filled with vitamin A and selenium, a powerful antioxidant that helps reduce the chance of prostate cancer, and other conditions such as dandruff, asthma, and infertility.

Travel and other changes to your normal routine can affect your bathroom routine. However, there are some weird or lesser-known causes of constipation, too.