See those feet in the photo? Don't do that. Socks with sandals scream "lazy slouch." Without adding socks to them, slippers can A) look stylish, B) stink less than old shoes or sandals, and C) prevent unnecessary swearing  outbursts when you're walking around on a cold winter morning. We tried to find some of the best slippers for men. Of course, it's not an exhaustive list, but this handful will allow you to take out the trash, pick up the morning paper, or let the dog out without ruining a pair of socks.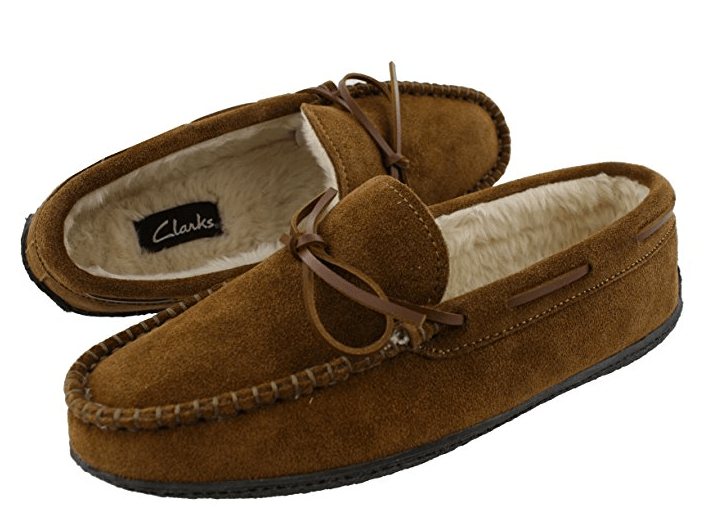 Clarks Augusta Slippers ($35 @ Amazon.com)
In addition to the stylish look, the soft suede indoor kicks with fluffy lining are warm and comfortable, which will help make walking on ice-cold floors during winter less awful.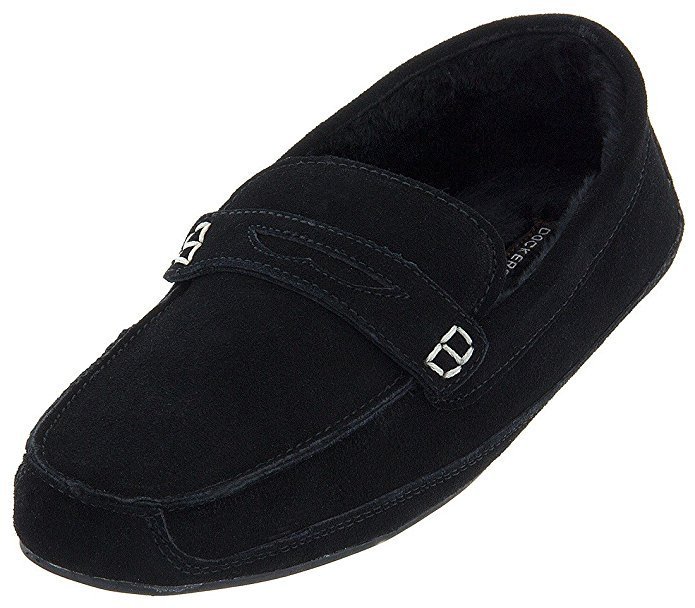 Dockers Genuine Suede Penny Slippers ($30 @ Amazon.com)
They feature an ultra-soft fabric liner, cushioned bottoms, and slip-resistant soles. In addition, these suede slippers have an old-school penny slipper design.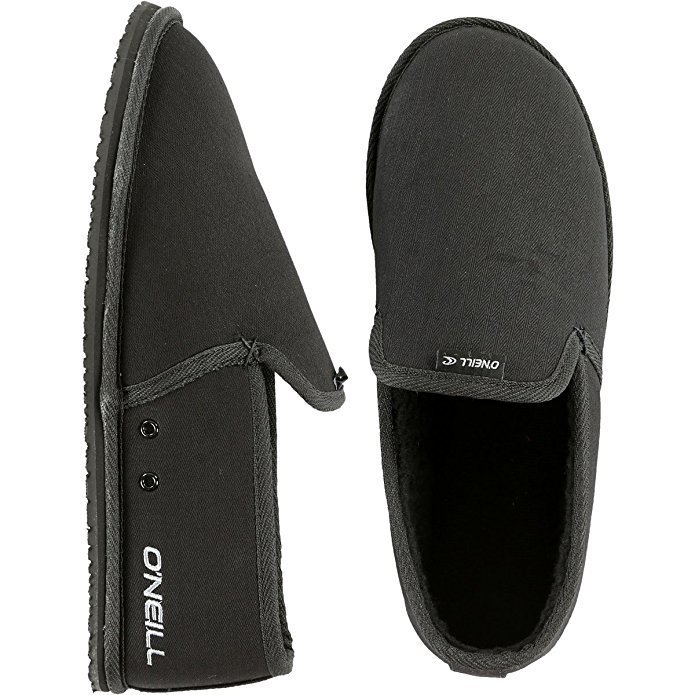 O'Neill Surf Turkey Low Slipper ($40 @ Amazon.com)
A modern, low-top take on a traditional slipper, the O'Neil Surf Turkey Low brings California cool to a cozy winter staple. Made from polyester and boasting a rubber sole, the sherpa lining delivers spectacular comfort.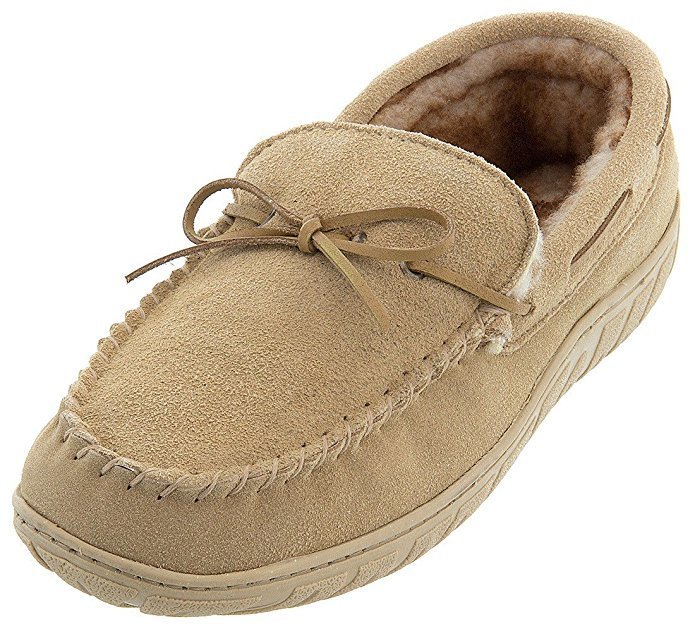 IZOD Moccasin Suede Slippers ($20 @ Amazon.com)
A refined version of the classic moccasin, these IZOD slippers are made from genuine suede with a comfortable synthetic lining. Designed for indoor use, these slippers include slip-resistant soles making them perfect for interior floors.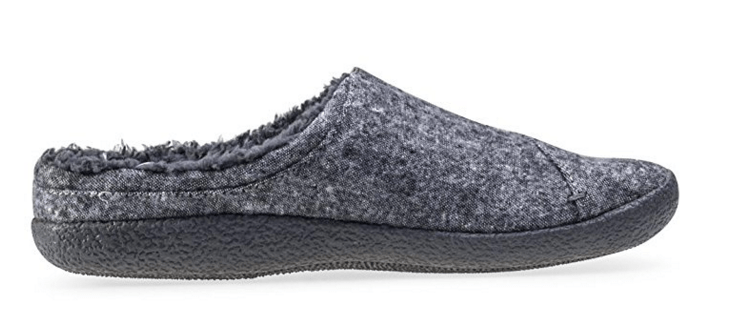 Toms Berkeley Grey Slub ($52 @ Amazon.com)
These knit, plaid gray shoes are definitely not your grandfather's pair of slippers, but they offer a cool, relaxing way to keep your feet warm this winter. With a rubber outsole, they are also perfect for outdoor wear!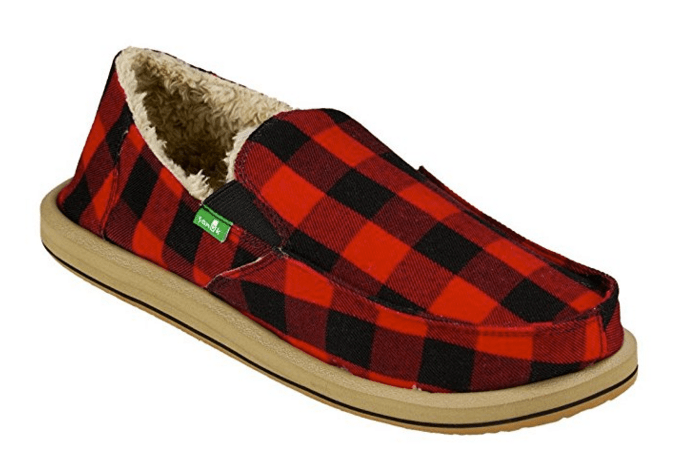 Sanuk M Donny Chill Slipper ($65 @ Amazon.com)
With a unique buffalo plaid pattern on their upper portion, these Sanuk slippers offer a flashy option for the winter. The faux shearling liner molds to your feet and features a microbial additive for added comfort and performance.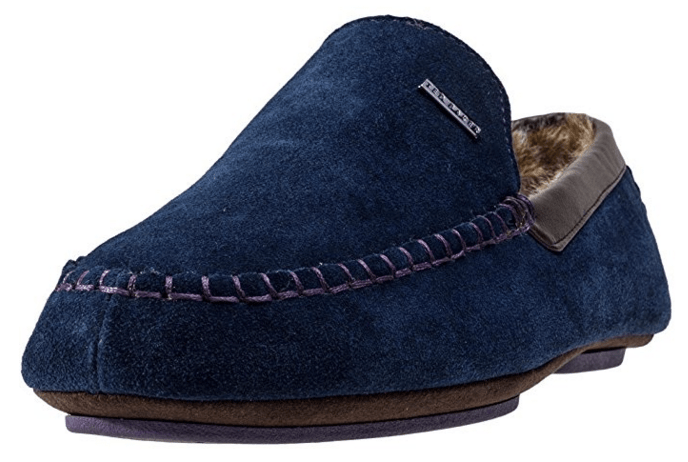 Ted Baker Dark Blue Moriss Slippers ($80 @ Amazon.com)
Utilizing a textile lining and a durable leather sole, these Ted Baker slippers are more than simply stylish. What makes them one of the best slippers for men is, in our opinion, the fuzzy insides — your girlfriend will love it, although having her feet in your slippers is kind of gross — and the major style points these British slippers get thanks to the dark blue stitching.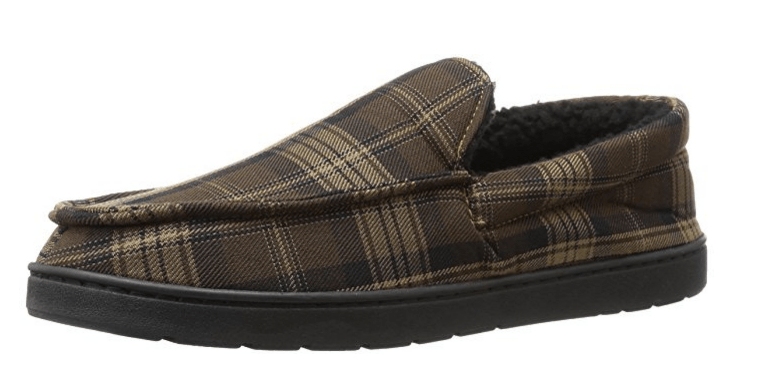 Northside Bucklin Slipper ($20 @ Amazon.com)
An affordable option that doesn't skimp on looks, these Northside slippers feature an attractive fabric upper portion and a warm Berber lining. They also include a comfortable, padded insole and a rubber outsole for outdoor wear.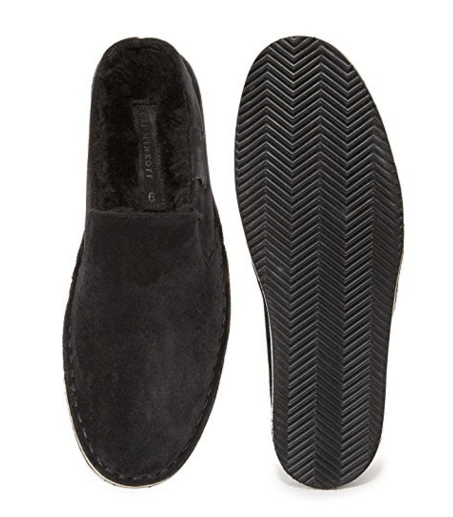 Uri Minkoff Upton Shearling Lined Slides ($175 @ Amazon.com)
Imported from abroad, Uri Minkoff slippers are made from genuine cowhide suede and a soft shearling that delivers comfort to every wearer, especially in cold weather. They are a very fashionable and stylish option new this fall.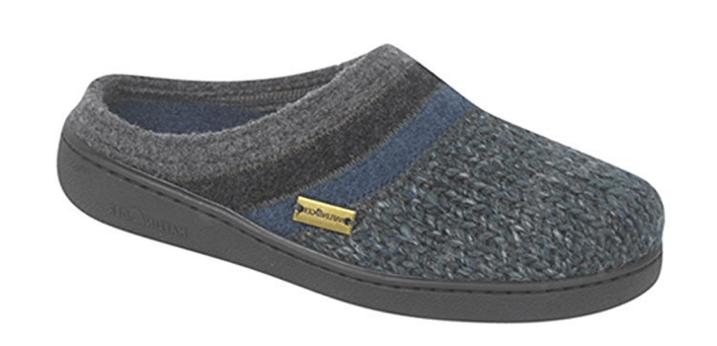 Haflinger Men's Jade Slippers ($99 @ Amazon.com)
Resembling a hat for your feet, these quirky slippers include a unique wool lining. Available in three different colors, the slippers have a latex footbed which produces a comfortable fit and allows them to easily slip on any foot.

The Tamarac by Slippers International Men's Cody Sheepskin Slipper ($25 and up) provide the ultimate in comfort and warmth. The Sheepskins encase your foot with a thick wool lining, and feature a tough exterior that can handle some snow or water without the wearer suffering. Thick rubber souls complete this slipper for extended outdoor activities.
Next Shoe Article: Own Shoes That Smell? This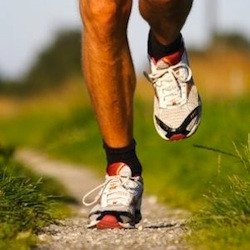 Help
Simple tweaks to turn your smelly shoes into … shoes that smell a little less.