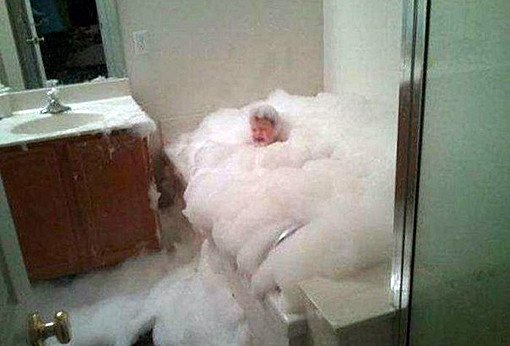 Truth be told, our go-to in the shower is usually body wash. But sometimes, especially when seasons change or we're simply looking to switch things up, we'll opt for a bar soap. And when we do what we're looking for isn't complex — a product that softens skin, removes dirt, cleans us up in specific areas (don't make us spell it out for you), and leaves us smelling a billion times better than we did before stepping into the shower. If the soap causes skin to feel dry and flaky after we dry off, in the garbage the bar soap shall go. We're not sticklers about whether it's natural or not, but for those who are, we added some in our roundup of the best bar soaps we've come across. Enjoy, stinky.
Yes, each bar is made with natural ingredients and packed in stylish recycled paper box — but they're not just for tree huggers. The soap exfoliates skin with coffee grounds and uses a mix of herbal and essential oils to keep your skin feeling revitalized and smooth.
It's organic with antibacterial properties. How is that possible without the use of harsh chemicals? Who cares. Using patchouli, lime, and lemongrass to naturally fight microbes and germs, other ingredients like coconut, safflower, and sunflower oil deeply hydrate your skin, leaving it smooth and polish.
It looks more like a food bar than a bar soap, but it's a quality option for guys looking to reduce skin irritations and discomfort caused by psoriasis and eczema. Made of the ashes of locally harvested plants and a variety of oils (coconut, palm kernel, shea butter), you'll be using a soap that deeply cleanses and nourishes your skin. And that also looks kinda tasty.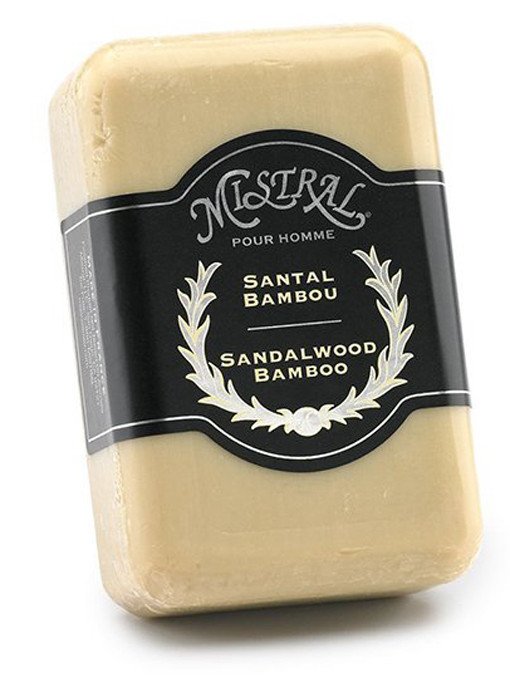 If your skin is sensitive you need to pay extra attention to what you're washing with. Your face will look all rosacea and you sack will look … well, uninviting to women, that's for sure. Mistral bar soap is 100 percent pure vegetable soap that won't leave your skin feeling dry or scaly. The shea butter, white coffee and green ginseng will keep you moist, while subtle scents like oak moss, classic scent, orange amber, lime basil, and spice citrus will keep you smelling fresh and B.O.-free.
It uses — you guessed it — sea salt to hydrate and moisturize skin. Translation: less dry, flaky, itchy skin. The addition of bromide both relaxes and smooths skin, while sodium, calcium, and magnesium work to improve skin metabolism, protect, and enhance your skin.